The enormity of Southern Company's alleged wrongdoing is unprecedented.
Now that two-time Pulitzer Prize winning journalist John Archibald has pealed back the alleged blatant corruption of the Alabama judicial system by the Southern Company criminal enterprise in regard to the ridiculous sealing of the rebirth of the North Birmingham Bribery Trial, the Office of Investigations at the U.S. Nuclear Regulatory Commission can finally tell the commissioners to place the Vogtle Nuclear Plant into receivership, with a third-party administrator.
The Office of Investigations "develops policy, procedures, and quality control standards for investigations of licensees, applicants, their contractors or vendors, including the investigations of all allegations of wrongdoing."
Southern Company paid contractor and vendor Matrix, LLC, and its founder "Sloppy Joe" Perkins millions, with no need of invoicing, to allegedly investigate, target, spy on, and harass potential enemies and innocent children.
Perkins foolishly admitted that over $50 million was laundered through 18 different tax-exempt entities, and then had his press release deleted into an Internet blackhole.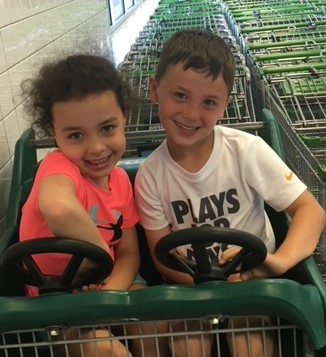 Why in heaven's name is a publicly traded utility company sending threatening packages of luggage and outfits to four young children and their mother?
Why in heaven's name is a publicly traded utility company calling and harassing a Hispanic mother and her two young daughters demanding to know her whereabouts causing her and her family to flee to Mexico?
Why in heaven's name is a publicly traded utility company allegedly breaking into offices, stealing bank records, and impersonating others to illegally obtain confidential financial information?
Southern Company, its subsidiaries, and vendors and contractors are out of control and appear to be involved in a large web of wrongdoing and deception.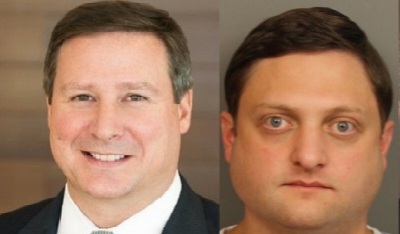 The embattled law firm Balch & Bingham, another Southern Company vendor, has two of their attorneys sitting now, this very moment in federal prison. One for bribery and money laundering; the other for possession of kiddie porn.
Both disbarred attorneys at one point represented Southern Company. The bribery and money laundering were tied directly to the original North Birmingham Bribery Trial in 2018.
Now look at the Vogtle Nuclear Power Plant. The Plant is operated by Southern Nuclear Operating Company, a wholly owned subsidiary of Southern Company.
Vogtle costs "have more than doubled to north of $31 billion after taking seven years longer to complete than projected," according to a report Monday by the Georgia Recorder.
The cost overruns and delays appear to show "intentional deception and criminal concealment" to investors, ratepayers, and regulators.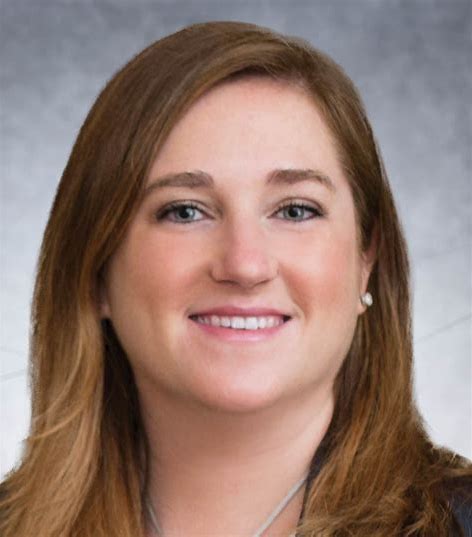 The Compliance Officer and General Counsel at Southern Nuclear is Millie Ronnlund, the former Balch & Bingham partner whose husband, Robert M. Ronnlund, was the attorney accused of engaging in alleged obstruction of justice and the alteration of evidence in the Newsome Conspiracy Case.
Ronnlund lives just yards up the road from Willard L. Bowers, the retired Alabama Power executive whose son, Jeffrey Bowers, a then-Columbiana Police Officer, pulled Burt Newsome over in 2013 and arrested the innocent man in an alleged "staged arrest."
Another Southern Company subsidiary was allegedly engaged in fraudulent practices, criminal concealment, and false claim acts.
As ENRSoutheast wrote last December: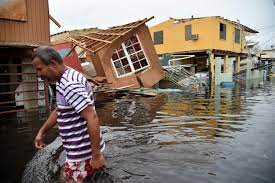 "The [U.S. Army Corps of Engineers'] Jacksonville District hired Durham, N.C.-based PowerSecure Inc., a subsidiary of Atlanta-based Southern Co., via a sole source time-and-materials contract for repair and restoration of Puerto Rico's power grid following Hurricane Maria in 2017. The Corps' contract was initially worth $1.3 million. After several modifications, its value reached $523 million, according to a 2019 U.S. Dept. of Defense Inspector General audit.
"U.S. Justice Dept. officials alleged that PowerSecure violated the Truth in Negotiations Act, which requires that government negotiators have access to cost or pricing data when developing a proposal for a sole-source contract, as well as the False Claims Act, which makes contractors liable for defrauding the federal government, by knowingly failing to disclose pricing data related to labor and equipment costs on another post-hurricane restoration project it had taken in Florida and Georgia earlier in 2017."
In December, Southern Company's wholly owned subsidiary agreed to pay the federal government $8.4 million to resolve allegations that it improperly withheld pricing data.
Southern Company made 400 times than originally planned.
The concealment of pricing data confirms what we correctly foreshadowed in 2022: criminal concealment has been a consistent element involving Southern Company and their stooges, vendors, and contractors.
Wrongdoing? The enormity of Southern Company's alleged wrongdoing is unprecedented.
The U.S. Nuclear Regulatory Commission has the irrefutable evidence, the documentation, the chronological timeline to put the Vogtle Nuclear Power plant into receivership and end the criminal RICO enterprise known as Southern Company.