A Columbia
na, Alabama police officer who pulled Burt Newsome over in May of 2013 in an alleged "staged arrest" was none other than Jeffrey Bowers, the son of Willard L. Bowers, the retired, long-time executive at Alabama Power (pictured left) who last served as Vice President of Environmental Affairs for the utility.
Was this "staged arrest" done for the benefit of embattled law firm Balch & Bingham?
Alabama Power and Balch & Bingham are called "sister-wives." Almost a century ago, the brother of Alabama Power's president started the firm.
Mark A. Crosswhite, a former Balch & Bingham partner, is currently the CEO of Alabama Power, a wholly-owned subsidiary of Southern Company.
Hours after Burt Newsome's "staged arrest," a  Balch & Bingham partner allegedly emailed and distributed copies of Newsome's mug shot on a Saturday afternoon to banking clients.
Observers are asking, why are Southern Company, Alabama Power, BB&T, BBVA Compass, Regions Bank, Marathon Petroleum, and Costco Wholesale still using Balch & Bingham as legal representatives? [A Balch partner was sentenced to five years in federal prison last year for bribery and money laundering which battered the reputation of the firm.]
The "staged arrest" link appears to connect Alabama Power directly to the Newsome Conspiracy Case. Jeffrey Bowers is now a Lieutenant with the Columbiana Police Department.
Allegedly abusing the civil liberties and civil rights of Burt Newsome under the color of authority was more than a foolish move; the alleged actions by the co-conspirators has brought Alabama Power into the middle, front and center, of this eight-figure debacle.
Willard L. Bowers consulted with Balch & Bingham on a regular basis as an executive officer of Alabama Power, including when Balch helped Bowers incorporate Keep Alabama Beautiful in 1995, according to state records. Balch also helped Bowers as a private individual organizing his own limited-liability company WLB, LLC in 2009.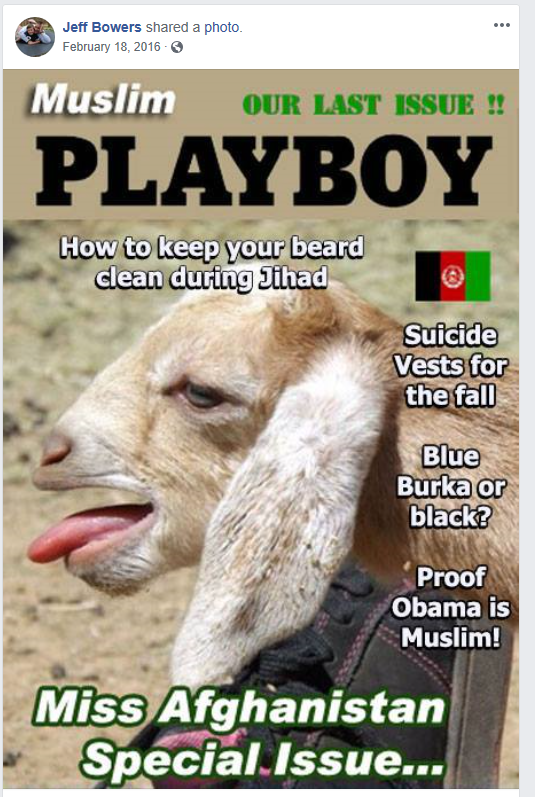 While we  respect the men and women in blue, Lt. Jeffrey Bowers appears to have dishonored the code of ethical conduct. Lt. Bowers' social media post that blatantly attacks Muslims as goat fornicators appears to be a revolting display of sheer stupidity and disgusting vulgarity that we believe is conduct unbecoming of a law enforcement official.
As far as the Newsome Conspiracy Case goes, not only was there a direct tie between Willard L. Bowers and Balch & Bingham, but Bowers lives on the same street as one of the co-conspirator's home office.
In addition, an attorney representing one of the Newsome co-conspirators, Robert M. Ronnlund, who allegedly engaged in what appears to be criminal obstruction of justice, and whose wife is a former Balch & Bingham partner, lives 528 yards from Willard L. Bowers.
And please, please, please stop telling us these are just coincidences.
When we skewered Southern Company's Chief Compliance Officer and General Counsel over the phone in January of 2018, he regurgitated a canned answer that Southern Company's wholly-owned subsidiary Alabama Power had no link to the Newsome Conspiracy Case.
Now a can of rotten worms has spilled wide-open.
Third-party risk—apparently caused by Balch & Bingham's alleged desire to steal Burt Newsome's successful business servicing banks— is way too costly and avoided by publicly-traded companies, like Southern Company, Alabama Power,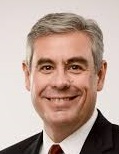 BB&T, BBVA Compass, Regions Bank, Marathon Petroleum, and Costco Wholesale .
Even Mark Crosswhite, the current CEO of Alabama Power, understands that.
As painful as it may be, time to cut the ropes, Mark.