An employment matter? That is a large spoonful of human waste.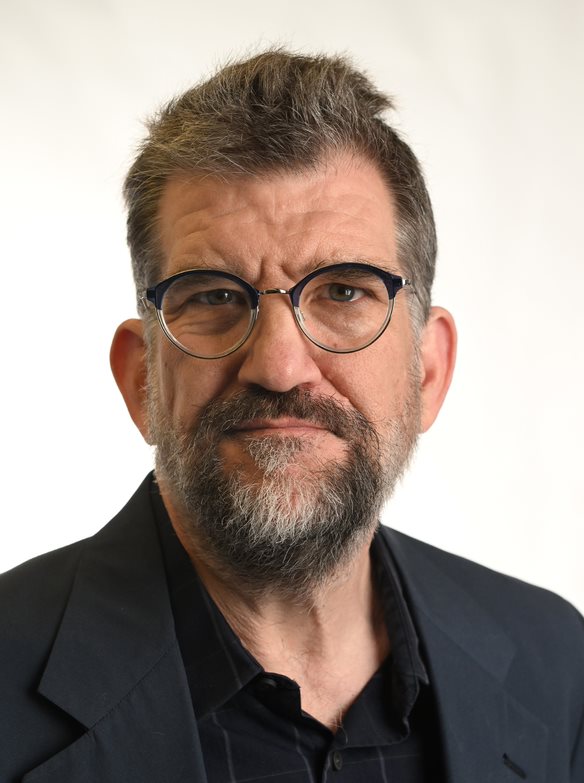 Two-time Pulitzer Prize winning journalist John Archibald has ripped the legal mockery and lies of a Southern Company stooge blocking access to ex-Drummond executive David Roberson's $75 million civil lawsuit against embattled law firm Balch& Bingham and Drummond Company.
Southern Company's criminal racketeering enterprise is in full-throttle, on overdrive.
In a skewering, Archibald writes:
You want to know what happened when a former coal company executive – one convicted in the bribery of former Alabama Rep. Oliver Robinson – sued his powerful bosses and their powerful lawyers for putting him in that bind?
Of course you do. So do we.
But don't hold your breath. Even in those polluted neighborhoods that started this thing. Finding basic facts – even the status of the case – is like, well, like finding a body in a Walker County coal mine.
Because a Jefferson County judge says "this is not a public issue."
Despite the First Amendment. Despite Alabama open records laws. Despite appearances and the stench emanating from Judge Tamara Harris Johnson's court.
"You just have to take my word," she said.
Take her word?
Let's look at the record.
In December of 2020, Alabama Power was in sheer, uncontrolled panic about the rebirth of the North Birmingham Bribery Trial.
Allegedly using the enormous weight of their racketeering enterprise, resources, and agents, Southern Company heavily fought back.
On Wednesday December 13, 2020, Alabama Power and Alabama Power CEO Mark A. Crosswhite objected to discovery and intent for deposition requests by Roberson.
That same day in Drummond's pleading before the Alabama Supreme Court calling for a stay on discovery and depositions, Alabama Power and Crosswhite are mentioned as an example of the "burden and expense" the rebirth was causing.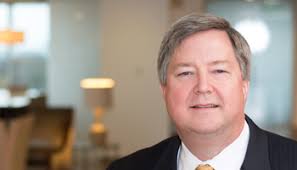 On Sunday, December 17, 2020, unheard from since the summer of 2018, Steven McKinney, the former Balch & Bingham partner who was indicted but acquitted in the North Birmingham Bribery Criminal Trial, came out of obscurity and retirement; and objected to discovery and intent to deposition requests, giving his old comrade Crosswhite an assisted tackle.
Trying to obscure their panic, Mark A. Crosswhite, the former Balch partner and now ex-CEO of Alabama Power, had his team of attorneys at White, Arnold, & Dowd, led by white-collar criminal attorney Mark White, file an avalanche of hard-copy, paper court pleadings at the courthouse in office, over the counter, that same week.
The two Marks offered a 22-page pleading asking for a protective order in part because of us, the CDLU and this website, BanBalch.com.
Alabama Power whined that we outlined correctly that Alabama Power, Mark Crosswhite and "an all-star reunion show" would be subpoenaed in the rebirth of the North Birmingham Conspiracy Case.
Judge Johnson eventually succumbed to the enormous pressure of the racketeering enterprise and blocked the discovery and deposition of Crosswhite, Alabama Power, and anyone tied to Southern Company in January of 2021.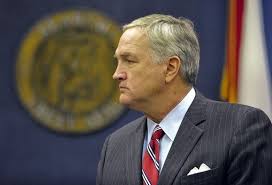 In February of 2021, we reported about the written testimony from the case in which Roberson answered to a list of admissions provided by Drummond. Roberson outlines an alleged bribery scheme involving ex-U.S. Senator Luther Strange and Drummond in which Strange, then-Attorney General of Alabama, was allegedly bribed to sign letters opposing the North Birmingham EPA clean-up effort.
Two days after our report that struck a raw nerve, Josh Moon, brain amputee of the discredited Alabama Political Reporter and alleged CDLU stalker, published a report apparently on behalf of Southern Company that viciously attacked us, the CDLU, about the $2 million grant that we had received in 2019, falsely alleging it was tied to attacking Balch & Bingham, the sister-wife of Southern Company.

Southern Company's criminal racketeering enterprise had authorized the payment of $120,000 to Alabama Political Reporter (APR) in August of 2020 to allegedly defame and smear us through July of 2021.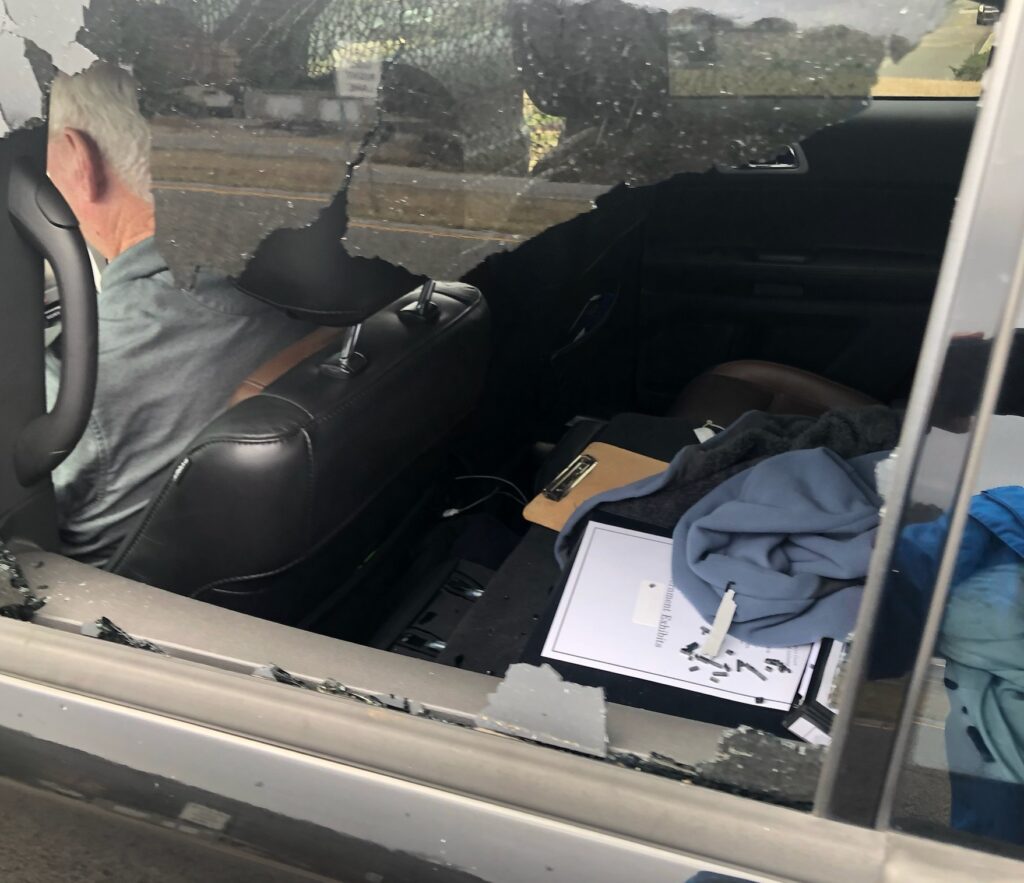 Two days after Moon's smear piece was published, Roberson's car window was shot out as he was driving along Highway 280 in Birmingham. Some claimed the criminal act was an assassination attempt; others claimed it was a warning.
We also published a report on the Balch & Bingham invoice that appeared to be manipulated and intentionally changed from Drummond's "confused " general counsel's name to Roberson's name
Shortly thereafter in March of 2021, Judge Tamara Harris Johnson sealed the entire case for what appears to be solely for the benefit of the Southern Company criminal enterprise.
Johnson created another Star Chamber so that Southern Company's criminal enterprise can lie, cheat, and manipulate the system just like they did in the Newsome Conspiracy Case.
Now over two years later, the Energy and Policy Institute, according to Archibald, filed to intervene and open the case up. The Alabama Media Group filed brief in support of opening the case.
But Judge Johnson wants to keep the alleged corruption, bribes, and set up of the "fall guy" hidden.
Archibald writes:
Johnson has ordered the case sealed, lock, stock and coal-smoking barrel. Court dates are invisible on Alacourt, the state's online court record system, and elsewhere. Even headings of past and scheduled hearings are stricken, because Johnson says it's none of your business.
"This is not a public issue," she told lawyers this week.
Why?
"It is strictly an employment matter," she said.
An employment matter? That is a large spoonful of human waste.
Setting up an executive as a fall guy and sending him to federal prison is not an employment matter.
The reality is the Southern Company criminal racketeering enterprise appears to have been involved in the North Birmingham Bribery Scheme since day one.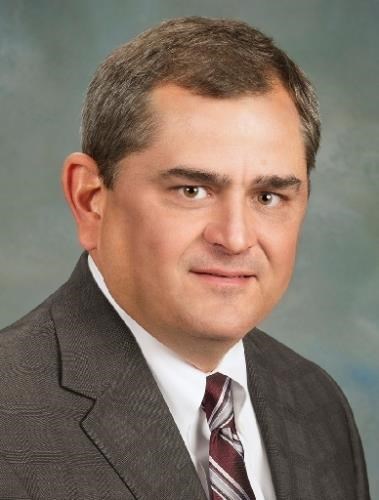 The alleged brainchild of the scheme was Matthew Bowden, the late Senior Vice President and General Counsel of Alabama Power, who curiously died two weeks after Roberson, Gilbert and McKinney were indicted.
Bowden wanted to discredit GASP.
North Birmingham appears to have been a side-show, a distraction to the real objective: squashing the tiny environmental group GASP before the Birmingham group could start probing the Miller Steam Plant, one of the biggest greenhouse polluting, coal-burning plants in the nation, according to news reports.
Jim Kerr, then-Chief Compliance Officer and General Counsel of Southern Company lied to us in 2018, when he claimed that Southern Company was not involved in the North Birmingham Bribery Scheme.
Kerr tried to ignore the alleged racist act of suppressing the poor African Americans of North Birmingham from having their toxic property tested. Kerr had the audacity to dismiss the racist scheme, telling the CDLU, "I don't accept your proposition or your hypothesis."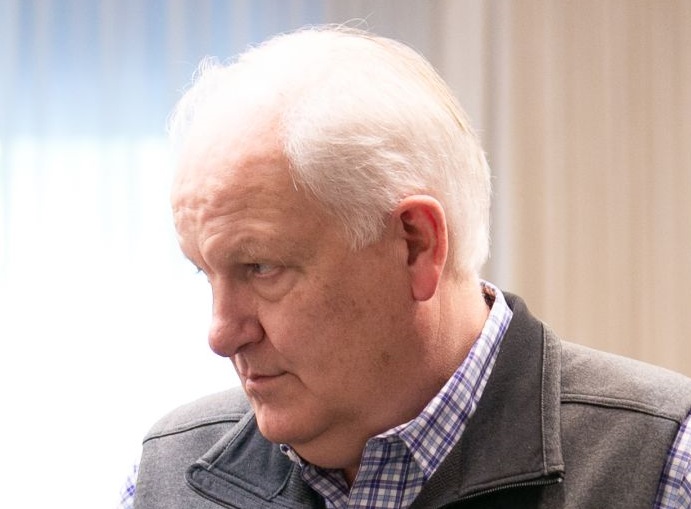 North Birmingham's population is 92.5 percent African American.
When confronted about why Balch lobbyist Jeffrey H. Wood was on Capitol Hill at the height of the bribery scheme inquiring about North Birmingham on behalf of Alabama Power, Kerr was silent for five seconds before regurgitating a canned legal answer.
Kerr was caught blind-sided, with his legal pants on the floor. Kerr appeared to have been protecting the criminal enterprise, and looked the other way.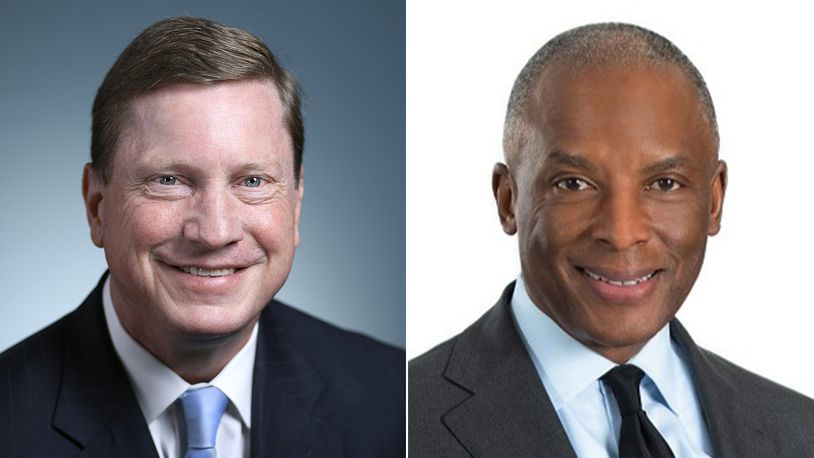 Southern Company Executive Chairman Tom Fanning and current CEO Chris Womack also have looked the other way and let Crosswhite, Alabama Power, Mark White, Balch, embattled political consulting firm Matrix, LLC, and Matrix's founder, "Sloppy Joe" Perkins run out of control.
Fanning authorized and Womack supported an internal investigation about the secret surveillance in 2017 of Fanning and his then-girlfriend, Kim Tanaka, that concluded with no conclusion. An utter farce!
Millions of investors' resources at Southern Company were wasted on personal vendettas and efforts to defame an innocent man falsely as a rapist. In addition, the company foolishly terrorized innocent children.
As we have documented, law enforcement, including the former U.S. Attorney who resigned in disgrace in 2020, were compromised and appear to be agents of Southern Company's RICO enterprise.
Upcoming civil RICO cases, derivative lawsuits, and federal probes may finally expose the truth, and force a deep, forensic investigation into all the criminal shenanigans, including the ex-parte communications between Judge Johnson and the criminal enterprise that has eroded the Alabama judiciary.
Take our word for it!