The federal statute of limitations for obstruction of justice is five years. The timing of the alleged federal investigation makes sense. The statute would expire the summer of 2023.
Suicide. Resignations. Internal turmoil. Corporate strife.
Since November, Birmingham is seeing what appears to be the collapse of the house of marked cards allegedly propped up by the deep resources of Alabama Power. The Three Stooges (Balch & Bingham, Drummond, and Alabama Power) have seen their dominance stumble.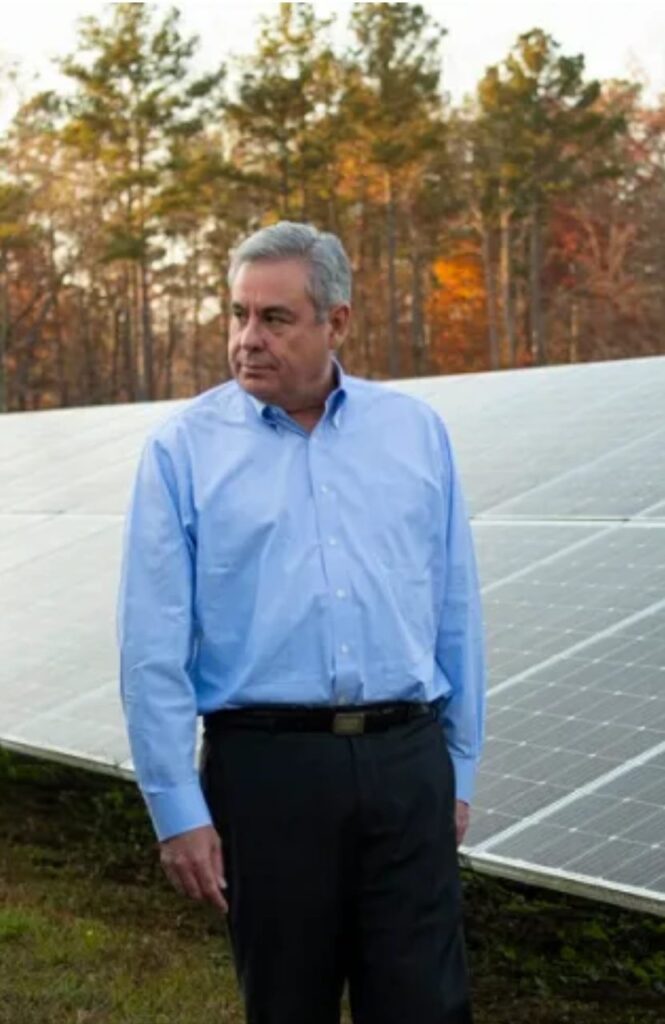 High-level sources told us in late October that allegedly Mark A. Crosswhite, the Chairman and CEO of Alabama Power and a former partner at embattled law firm Balch & Bingham, was an alleged target of an obstruction investigation.
Photos from December show a disheveled Crosswhite who appears to be despondent.
Federal Judge Abdul K. Kallon resigned along allegedly with two Assistant U.S. Attorneys earlier this month, while Balch partner Bo Lineberry committed suicide last week.
What enormous pressure and worry caused Lineberry to end his life? Was he facing unbearable consequences? Was there an offer on the table that was too brutal for Lineberry to accept?
Seasoned law enforcement authorities tell us the Lineberry suicide spoke volumes about the depth and seriousness of the alleged federal probe.
Now national media are focused on the alleged unsavory and criminal misconduct and alleged abuse of power surrounding the North Birmingham Bribery Scandal and the Office of the U.S. Attorney for the Northern District of Alabama once run by disgraced ex-U.S. Attorney Jay E. Town who resigned in 2020.
Concurrently, federal investigators are allegedly looking at obstruction of justice and accusations of "criminal concealment."
In what looked like sheer panic with the rebirth of the North Birmingham Bribery Scandal, the illustrious Mark White, Mark Crosswhite's go-to criminal attorney, fumbled the ball and showed how concealment appears to be part and parcel of the work product and a standard operating procedure of the Three Stooges and their hired guns.
As we reported about the "Tale of Two Marks" in January of 2021: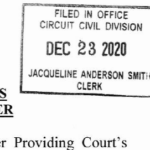 [Alabama Power's] team of attorneys at White, Arnold, & Dowd, led by white-collar criminal attorney Mark White, filed an avalanche of court pleadings in December [2020] at the courthouse in office, over the counter as if were 1950 not 2020. (We wonder if Mark White still uses a rotary phone, stencil duplicator, and Royal typewriter.)
The delay and "hiding the goods" tactic failed. The paper court pleadings were [immediately] scanned and uploaded by the clerk to Alacourt where we, the CDLU, were able to download them.
Concealment has been a consistent element.
Concealment was discover in January with Alabama Power's multi-million-dollar secret contracts (no invoicing required) with obscure political consulting firm Matrix and its founder "Sloppy Joe" Perkins were exposed.
Attorneys for "Sloppy Joe" attempted to call the secret contracts "trade secrets" and sent worthless demand letters to an environmental group and blog that published the concealed million-dollar agreements.
Allegations of non-disclosure and concealed indemnity agreements tied to Alabama Power and Balch have swirled since 2017.
Absolute concealment was achieved when ex-Drummond executive David Roberson's $75 million civil lawsuit was sealed in its entirety in the Winter of 2021 in an attempt to hide alleged criminal misconduct. The secretive Star Chamber does not allow anyone to follow or read proceedings in the case.
The conservative Alabama Supreme Court reinstated Balch as a defendant in Roberson's civil case this past February. Bloomberg reported that Balch must face fraud claims due to "misrepresention and concealment."
Balch terminated an alleged pedophile months before he was arrested for soliciting a child online. Ex-Balch attorney Chase T. Espy had worked at the embattled firm for eight years. He then went on to work briefly for Alabama Governor Kay Ivey when he was arrested and immediately fired last August. What caused Balch to fire Espy? What did Balch conceal from the public and the governor regarding Espy?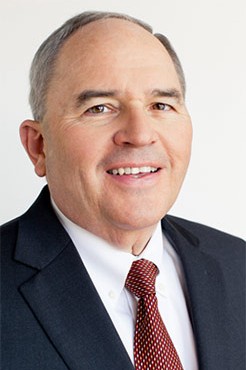 The biggest concealment appears to be Alabama Power's alleged secret deal during the North Birmingham Bribery Trial in which the company was "unmentionable" during the trial and criminal defense attorneys allegedly had to clear any mention of Alabama Power with Mark White.
The federal statute of limitations for obstruction of justice is five years. The timing of the alleged federal investigation makes sense. The trial happened in July of 2018. The statute would expire the summer of 2023.
Now Alabama Power and their sister-wife Balch & Bingham appear to have even bigger issues coming.
If obstruction of justice indictments are handed down and/or alleged criminal information is disclosed related to the alleged federal probe and the Matrix Meltdown, expect a federal civil RICO lawsuit or two against Balch, Alabama Power, and others.
The first civil RICO lawsuit will be based on the Newsome Conspiracy Case, a travesty of justice in which an innocent man, Burt Newsome, was allegedly targeted, falsely arrested, and defamed by Balch in an attempt to steal his law practice providing legal services to banks.
Newsome was arrested by a cop who was the son of a now-retired Alabama Power executive. Ex-U.S. Attorney Jay E. Town allegedly blocked four investigations related to the Newsome Conspiracy Case.
Another, separate civil RICO lawsuit could be filed on behalf of "fall guy"and ex-Drummond executive David Roberson.
Either way, the Three Stooges and their defenders are exposed in the open no matter how many concealed deals, secret smear campaigns, or Star Chambers they create.