Balch & Bingham stooge Judge Carole Smitherman may take a few days off for Spring Break reflecting on the worst week she has had in her career.
What kind of idiot signs her name to an order that simply adds explosive fuel to a civil RICO lawsuit?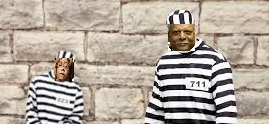 Previously, we had shown over $30,000 in questionable contributions to Smitherman and her husband State Senator Rodger Smitherman that appear to have been possibly used to influence the horrendous decisions made in the Newsome Conspiracy Case.
The over $30,000 came from entities or individuals affiliated with the alleged co-conspirators or Balch, including $2,000 from Balch's lead counsel, Andrew "Andy2K" Campbell.
Then on a completely separate matter, we wrote in December about a $2,000 contribution from another law firm to Senator Smitherman that appears to have been used to screw the residents of North Birmingham with possibly more pollution as the Judge made a decision that appears to have benefited the contributor's client, a scrap metal yard.
As we, too, prepare to take a break for Spring Break, we have reviewed hundreds of contributions and case histories, with more to come in April.
With  several detailed cases collected, these allegations of pay-to-play justice and possible criminal conduct are real and will be closely examined by federal authorities.
We share now the case that involves Balch & Bingham's sister-wife, Alabama Power, in which Alabama Power sued Pinpoint Locating, Inc.
Eric T. Ray of Balch & Bingham was one of the drafters of a summary judgment filed on December 29, 2013 on behalf of Alabama Power.
BIZPAC (a heavily Balch-funded PAC) gave two contributions to Alabama Senator Rodger Smitherman on January 13, 2014 totaling $3,500.
A week later, his wife, Judge Carole Smitherman, issued an order that granted the summary judgment for Alabama Power's benefit. Alabama Power was seeking over $430,000 in damages plus attorney fees.
And who was one of BIZPAC's supporters? Eric T. Ray of Balch who donated $1,500 to the PAC in August of 2013  and October of 2013, shortly before the alleged shenanigans began.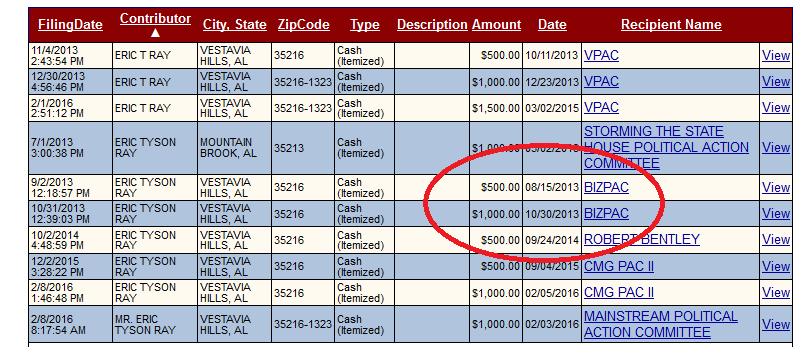 Likewise, Alabama Power Company Employees PAC contributed a total of $10,000 to Senator Smitherman in September of 2013 and November of 2013.
Just a coincidence, again, again, again, again, again, again, again, again, again and again? 
To our readers, have a pleasant Spring Break. We will return in April.