Net income at Southern Company rose to $3.5 billion in 2022, a 47 percent increase as compared to 2021.
Last year, the Alabama Public Service Commission rubber-stamped three rate increases at Alabama Power generating an estimated $400 million a year in additional revenue.
The most-profitable subsidiary of Southern Company, Alabama Power, has been helping cover the enormous billion-dollar cost overruns at both the Vogtle Nuclear Power Plant and the boondoggle Kemper Plant in Mississippi.
But Alabama Power is not alone.
Another Southern Company subsidiary, Georgia Power obtained a $1.8 billion rate increase on December 20, 2022.
Causing outrage, the rate increases come as Southern Company generated almost $30 billion in revenue in 2022, seeing revenues increase by 26 percent in a year.
Net income at Southern Company rose to $3.5 billion in 2022, a 47 percent increase as compared to 2021.
Pouring in billion-dollar profits even while suffering billion-dollar cost overruns, Southern Company's criminal RICO enterprise appears to have used a web of subsidiaries, affiliated entities, political insiders, and creative accounting to deceive or manipulate ratepayers, investors, and regulators.
Funneling millions to not-for-profit entities or political action committees, giving blatant bribes campaign contributions directly or indirectly to public service commissioners or key politicians, hiring political smear artists, and contracting powerful government insiders, the RICO enterprise has successfully continued to operate without repercussions by easily targeting or silencing perceived enemies or critics.
Until now.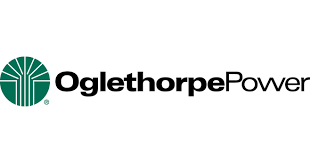 Ogelthorpe Power, one of three minority operators of the Vogtle Nuclear Power Plant, filed a devastating civil lawsuit last June and outlined some of the horrific shenanigans and creative accounting that Southern Company's subsidiary, Georgia Power, has engaged in, to lie about Vogtle cost overruns.
Ogelthorpe states:
Ignoring all prior cost forecasts for Vogtle Units 3 and 4, including the cost
forecast of $17.1 billion that nearly brought the project to an end and was the reason the co-owners entered into the Co-Owner Term Sheet and Global Amendments, Georgia Power apparently takes the position that the term "VCM 19 Forecast," which is defined as "the total project cost of which GPC's share is $8.4 billion," contains a hidden math formula. According to Georgia Power, one is to divide $8.4 billion by Georgia Power's Ownership Interest (45.7%) to produce a result of $18.38 billion, and that number – which has never been a cost forecast for the project and has never been discussed by the parties – rather than $17.1 billion, should be viewed as the total project cost at the time of VCM 19. Georgia Power's theory, while creative, is entirely inconsistent with Georgia Power's own presentation of the relevant numbers at the time the co-owners entered into the Co-Owner Term Sheet and Global Amendments.
Using creative accounting to turn $17.1 billion into $18.38 billion is truly absurd.
To obscure and pass along $1.2 billion in additional cost overruns using a hidden math formula, Southern Company affirms that the criminal RICO enterprise is deceptive, dishonest, and devious.
But who isn't surprised?
Southern Company, using embattled law firm Balch & Bingham, dishonestly targeted an innocent father of four.
Southern Company, using the obscure political consulting firm Matrix, LLC, deceptively targeted and terrorized a Hispanic family.
Southern Company deviously paid for a website falsely calling an attorney a rapist.
The deception is coming home to bite Southern Company.
The math is simple and exposes the absurdity of the RICO enterprise.
The cost overruns at Vogtle are in the billions. Southern Company obtained rate increases in the billions, sticking it to the ratepayers. All the while, Southern Company was making billions in revenue, net income, and profits.
Final question: Who is cooking the books?