King & Spalding is heavily looking at the corruption involving disgraced ex-U.S. Attorney Jay E. Town.
As Southern Company ousted Alabama Power CEO Mark A. Crosswhite in late November, the utility hired King & Spalding to conduct a deep, internal criminal probe of the "massive corruption" surrounding the known and reported misconduct by Alabama Power, Matrix, and embattled law firm Balch & Bingham, the CDLU has exclusively learned.
Paul B. Murphy, (above, left) a former Chief of Staff at the FBI, leads the investigation while David L. Balser, (above, right) who handles the "most sensitive, complex, and enterprise-threatening matters" at King & Spalding, is assisting.
To keep potential bias out of the investigation, Southern Company Chairman and CEO Tom Fanning is not involved with the independent investigation since he was a victim of the alleged misconduct.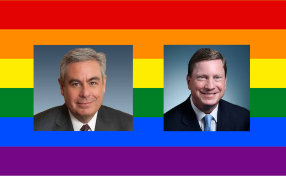 Like a Peeping Tom, Crosswhite authorized the surveillance of Fanning and his then-girlfriend apparently to obtain photographic evidence that Fanning was in a bisexual tryst.
The criminal investigation comes as Southern Company faces potential civil RICO lawsuits for the criminal enterprise that targeted perceived enemies, and innocent parties, including terrorizing children as young as six years of age, whose parents were enemies of friends or acquaintances of Alabama Power executives.
Authorized by Crosswhite, Alabama Power paid over $2 million a year to Matrix, LLC, and its founder "Sloppy Joe" Perkins which engaged in nefarious misconduct.
No invoicing was required thereby increasing third-party risk and financial liability to Southern Company.
Perkins was in a nasty lawsuit with his former protégé "Jittery Jeff" Pitts that exposed a web of misconduct including the laundering of $50 million through 18 tax-exempt entities.
Internal documents, financial records, and contracts were delivered anonymously to media outlets, journalists, and us, the CDLU confirming and documenting Southern Company's criminal enterprise.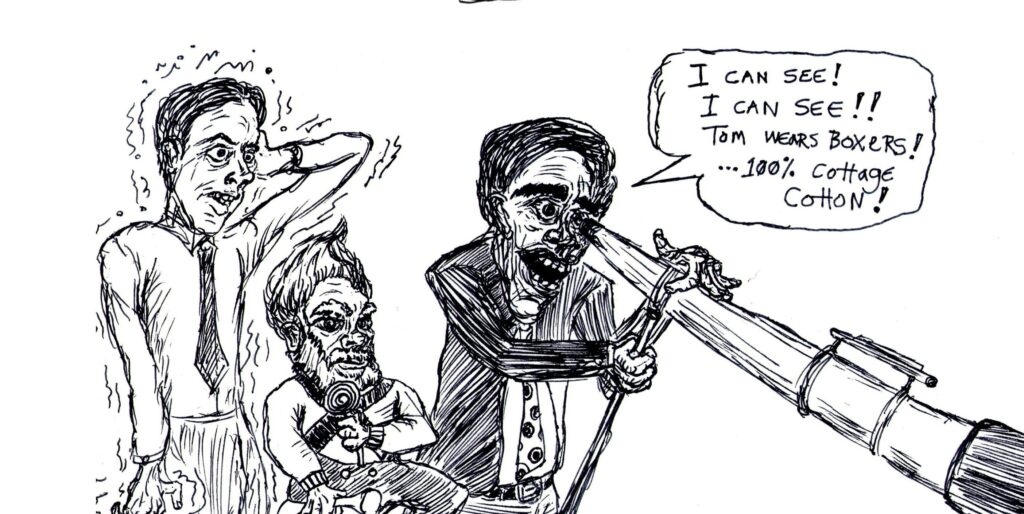 The utility also spent millions in fees to embattled law firm Balch & Bingham, which appears to have used its web of political connections and stooges in the judicial branch to assist and protect Alabama Power with slam-dunk decisions, orders, and verdicts.
Sources tell us that King & Spalding is heavily looking at the corruption involving disgraced ex-U.S. Attorney Jay E. Town.
King & Spalding is looking at Crosswhite's inappropriate contact and relationship with Town that prevented a broader investigation after the North Birmingham convictions in 2018, and protected Alabama Power operatives from being indicted.
Beyond probing how Alabama Power was "unmentionable" and protected during the North Birmingham Bribery Trial, invesigators are scrutinizing a half-baked deposition using an actor during the Newsome Conspiracy Case that was orchestrated by Alabama Power's criminal enterprise and Town.
The actor impersonated Verizon employee Jason Forman.
As we wrote in 2020, unless he grew five inches in height, gained 150 pounds, suffered dramatic hair loss, and saw his skull double in size, the telephony expert in the Balch's half-baked deposition in 2017 during the height of the Newsome Conspiracy Case was an actor, a fake, an imposter.
Town resigned and fled in the middle of the night in 2020, but an alleged ongoing U.S. Department of Justice probe of obstruction of justice appears to have forced Federal Judge Abdul K. Kallon, who presided over the North Birmingham Bribery Trial, to resign last April, while two Assistant U.S. Attorneys allegedly submitted their resignations a day later.
King & Spalding is conducting the investigation to rid Southern Company of any and all accomplices.
Plausible deniability simply won't work. Just ask Peeping Crosswhite who denied involvement in August but was ousted three months later.
2023 marks the deep cleaning of Southern Company's septic tank and sources tell us that heads will roll.
What else can we say?
Happy New Year! 🥳