Two weeks ago, sources told us that Stephen P. Feaga, Balch & Bingham's first-ever Chief Compliance Officer, had drawn the interest of the U.S. Department of Justice.
Feaga, a pillar of integrity, was appointed Chief Compliance Officer (CCO) at Balch in December of 2017, three months after Balch partners Joel I. Gilbert and Steven McKinney were indicted in the North Birmingham Bribery Scandal.
We, the CDLU, praised the decision at the time. Before he joined Balch, Feaga was the Deputy Director of Enforcement and Litigation at the Alabama Securities Commission. Before that, Feaga was an Assistant U.S. Attorney for the Middle District of Alabama.
Two years after his appointment, Feaga was let go, ousted as CCO at Balch. No replacement was made.
With nothing done in those two years, we called Feaga's appointment the greatest act of window dressing.
His work at Balch ran parallel to the North Birmingham Bribery Trial.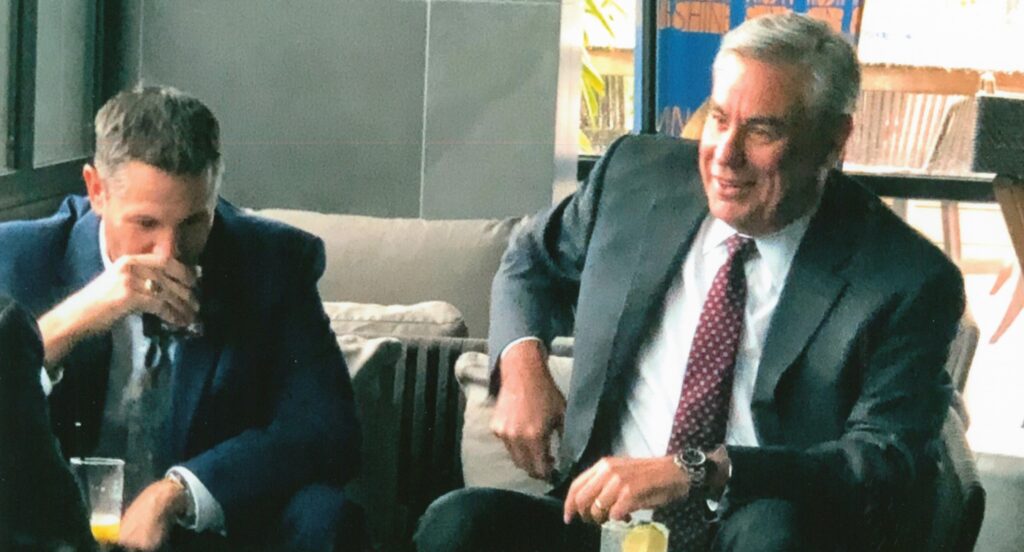 Does Feaga know about the alleged secret deal to keep Alabama Power "unmentionable" during the trial? Does Feaga have inside information about the inappropriate meeting at the Moon Shine Lounge between disgraced ex-U.S. Attorney Jay E. Town and the CEO of Alabama Power, Mark A. Crosswhite? Does he have a keen understanding how Matrix, LLC and attorney Mark White were utilized to allegedly protect Crosswhite and Alabama Power?
Is Feaga now, today providing insight in the alleged ongoing federal investigation of obstruction of justice involving Balch's sister-wife Alabama Power?
A second source confirmed in the past 24 hours that something is happening with Feaga and the U.S. Department of Justice.
Judge Abdul K. Fallon, who presided over the North Birmingham Bribery Trial, gave his notice of resignation unexpectedly on April 6, 2022. A day later, two Assistant U.S. Attorneys allegedly also gave notice of their resignations. The following week, Balch partner Bo Lineberry committed suicide, allegedly due to financial troubles.
Now Feaga, who has been off the grid for two and a half years, is a person of interest.
Interesting. Interesting to say the least.