Alabama Power has secretly paid millions to the embattled political consulting firm Matrix, LLC and its founder "Sloppy Joe" Perkins who sloppily outlined alleged criminal misconduct spanning over a decade in a since-deleted post on Yellowhammernews.com on June 30th.
We, the CDLU, have briefed federal investigators on the alleged money laundering of over $50 million using 18 tax-exempt 501 (c) 4 entities. These tax-exempt entities are designed to be "social welfare organizations" and must operate primarily to further the common good and general welfare of the people of the community.
We are sure that funneling money to "ghost candidates" in Florida and other alleged dirty deeds do not further the common good.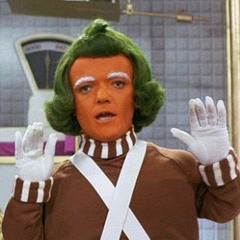 "Sloppy Joe" Perkins, who appears to suffer from bruised feelings and little-man syndrome, apparently let his ego get the best of him. Perkins, the Oompa Loompa of Alabama politics, is in the middle of a brutal and ugly two-state legal battle with his once-protégé "Jittery Jeff" Pitts.
A much-needed federal probe of this matter could enhance the alleged ongoing obstruction of justice probe of Alabama Power CEO and Chairman (and former Balch partner) Mark A. Crosswhite.
The North Birmingham Bribery Scandal involved less than $400,000 in money laundering. What will the feds find in the over $50 million in transactions since 2010?
Balch & Bingham and sister-wife Alabama Power appear to have relied on the "strategic" services of Matrix and Joe Perkins for decades.
Will the latest developments engulf the Three Stooges (Alabama Power, Balch, and Drummond Company) and bring to light the alleged "don't ask, just cut the check" bribery ring?
Who will be the first to sing? Billy Canary? Trey Glenn? Lance Brown?