Judge Abdul K. Kallon who presided over the North Birmingham Bribery Trial is abruptly resigning. His clerk confirmed the news to the CDLU this afternoon with a sigh.
Kallon joins disgraced ex-U.S. Attorney Jay E. Town, who fled in the middle of the night in 2020 after photos were published of him chugging cocktails with Alabama Power CEO and ex-Balch partner Mark A. Crosswhite allegedly at the height of the North Birmingham Bribery Trial.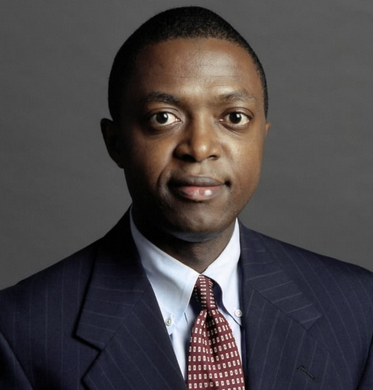 The unexpected announcement comes as federal investigators allegedly probe obstruction of justice.
Sources claim the obstruction may include the alleged secret "unmentionable" deal between Alabama Power and federal prosecutors.
During the criminal trial of Balch & Bingham partner Joel I. Gilbert and Drummond executive David Roberson in July of 2018, criminal defense attorneys were allegedly instructed not to mention Alabama Power or their ties to the money laundering entity Alliance for Jobs and the Economy (AJE) without first clearing it with Alabama Power's criminal attorney.
The secret deal was an absolute travesty of the due process of law and demonstrated a blatant lack of integrity or impartiality.
Did Kallon approve this alleged crooked deal? Was he in cahoots with any of the shenanigans?
Now investigators need to continue to dig deep into Crosswhite, Drummond's confused General Counsel Blake Andrews, Drummond's ex-CEO Mike Tracy who also "abruptly quit retired" after cuddling Balch & Bingham, and of course the million-dollar blank-check contracts with the obscure political consulting firm Matrix and its head honcho, "Sloppy Joe" Perkins.
As we wrote in January:
For years, incredible rumors and colorful innuendo circulated around Matrix, now in the middle of an ugly, two-state divorce between founder Joe Perkins and his once-protege Jeff Pitts.
The allegations include using actors, smearing political opponents, setting up AstroTurf campaigns, hiring brain-dead journalists, and engaging in fear-tactics that could appear to be criminal acts.
Although Alabama Power, Balch & Bingham and their henchmen have successfully sealed cases and documents, and helped create an unnecessary and unprecedented secret Star Chamber surrounding ex-Drummond executive David Roberson's $75 million civil lawsuit where court proceedings, documents, and motions are unknown, the fact is their alleged unsavory and criminal misconduct can no longer be hidden away from federal investigators.
Called the "most powerful man in Alabama" by his admirers, Alabama Power's Crosswhite was overjoyed in 2020 when he received a make-believe award for doing what electric utilities are obligated to do: keep the lights on during an election.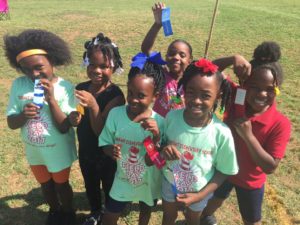 Earlier this year, Stan Blanton, the managing partner at alleged racist law firm Balch & Bingham (where the scheme to target poor African-American children was born) was overjoyed when he received a make-believe award for diversity and inclusion.
But now, reality is knocking on their doors. There will be no make-believe awards from a federal grand jury.
Appointed in 2010, Kallon was three years away from senior status which meant he could have retired with full benefits.
Observers say the abrupt resignation does not make any sense.
Kallon's resignation used the stock-and-trade "spend more time with family" excuse like Town. And like Town, Kallon will step down not immediately, but in the near future.