Balch & Bingham, the once-prestigious silk-stocking law firm appears to have become a career killer.
Look at some of the victims:
As the carcasses stack up, some Balch & Bingham partners have wisely dumped the firm for greener pastures.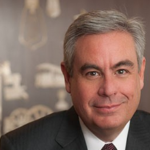 Mark Crosswhite, the CEO of Balch's siamese twin, sister-wife, Alabama Power is a former Balch & Bingham partner. He too, understands the damage, the stinky stigma of Balch.
When Alabama Power promoted two other former Balch partners to executive positions at the utility, Alabama Power intentionally left out mentioning Balch & Bingham by name.
Now with the criminal conviction of an ex-Balch partner for bribery and money laundering; the abhorrent web of influence peddling of the judicial, executive, and legislative branches in Alabama; the targeting of poor African-American children in the North Birmingham Bribery Scandal;  and the reliance on a counterfeit, make-believe court order in the Newsome Conspiracy Case, what corporate executive or entity would ever rely on Balch & Bingham?
Do the risks outweigh the benefits?
17 of 18 Washington DC lobbying clients appear to thinks so, having dumped Balch & Bingham, costing the firm millions in loses.
Will Regions Bank, BBVA Compass, BB&T, Costco Wholesale, Southern Company, and Marathon Petroleum continue to rely on an embattled law firm that refuses to apologize to the North Birmingham African-American community and thinks "ruining a rival" is perfectly okay?
And then there is Newsome's civil RICO suit. Awaiting the outcome from the Alabama Supreme Court, Newsome's RICO team has prepared an airtight complaint.
The 100-page brief before the Alabama Supreme Court shows a human travesty done in the name of greed, a complete abuse of the judicial system, and an unfathomable miscarriage of justice.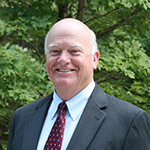 Mike Tracy was skewered in recent weeks not because he was a bad person, but because he made a bad choice:  choosing Balch & Bingham over the best interests of his company.
In this era of corporate accountability, community relations, and third-party risk, Balch must come to terms with their unsavory conduct and change, once and for all.
If Balch refuses, then clients must join the other 17 courageous former Balch clients and give Balch & Bingham a farewell kick in the rear appendages.