The $318,000 spent by Southern Company in the summer of 2020 was to pay multiple stooges to allegedly attack and impede the individual and Civil Rights of the Hispanic Family of K.B. Forbes, our Chief Executive Officer, who is the son of a Latino immigrant, in an orchestrated campaign of fear and intimidation.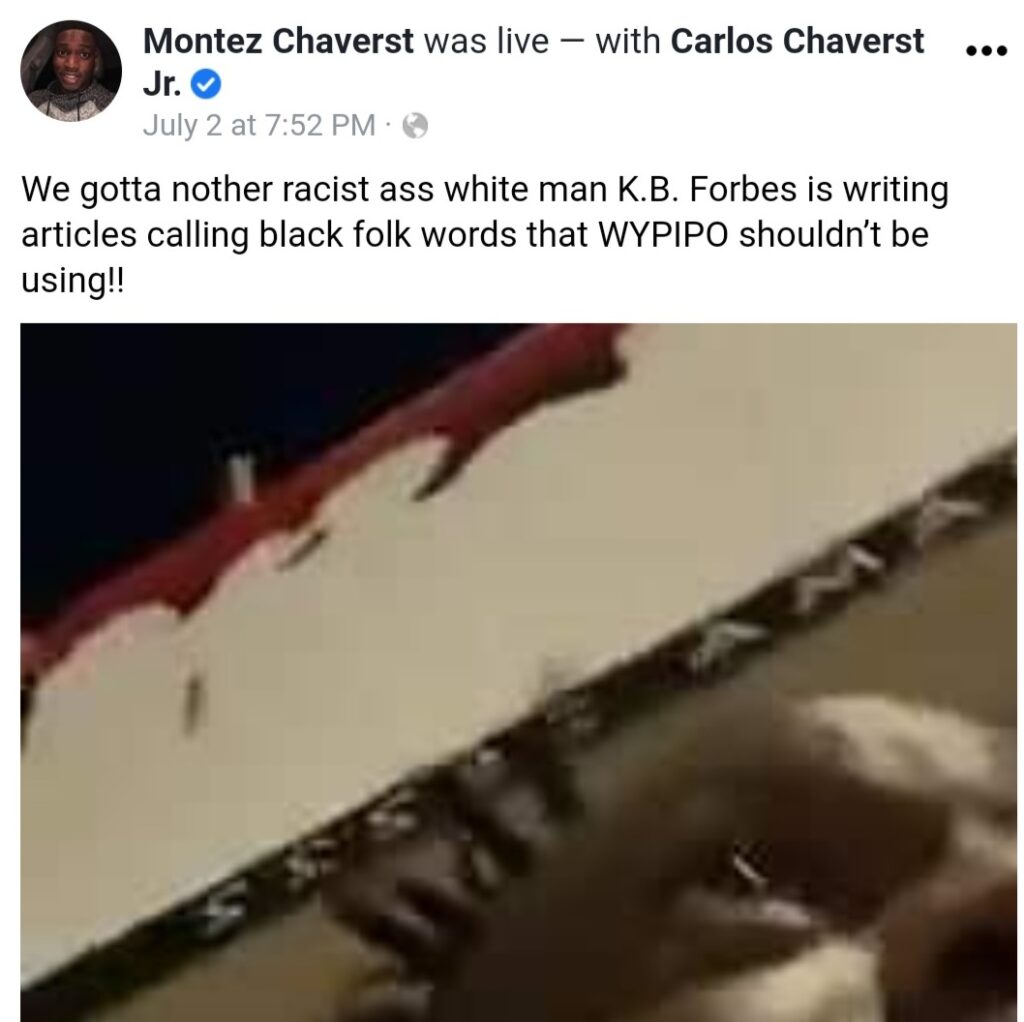 The start of that Southern Company campaign was to hire rebel-rouser Carlos M. Chaverst, Jr., to attack Forbes and allegedly create a race war between African Americans and Hispanics.
Chaverst, a well-known activist who is allegedly racist and anti-cop, shot the first salvo in the Southern Company campaign that utterly backfired.
On July 2, 2020, Chaverst posted a Facebook Live video where he called Forbes a "racist white man" and WYPIPO, while using other, more graphic vulgarities in a now deleted profile.
That summer, Chaverst was arrested by three different law enforcement agencies for numerous outstanding warrants and alleged criminal acts, including inciting a riot.
Shortly thereafter, in the winter of 2021, Chaverst allegedly relocated to Colorado, where toking marijuana is legal, and launched a media production platform.
Now, this week, Chaverst reappeared in Birmingham, as "a public relations representative for Rep. John Rogers" who has been indicted for obstruction and bribery.
Alabama Media Group (AL.com) reports:
A federal grand jury in September charged Rogers, D-Birmingham, with obstruction of justice and obstruction of justice by bribery, alleging that he offered public money to the founder of a nonprofit in exchange for the founder lying to the FBI about a kickback scheme involving public tax dollars.
AL.com also published the photo (above, on top of this post) with this caption: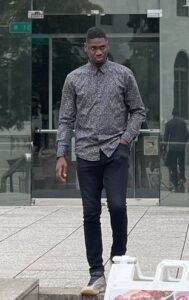 Carlos Chaverst (left), a public relations representative for Rep. John Rogers, and Varrie Johnson Kindall (right), who has also been indicted in the same case as Rogers, leaving the federal courthouse after Rogers' hearing on Oct. 30. (Hannah Denham / hdenham@al.com)AL.com
Southern Company has paid millions to Joe Perkins and his affiliated entities including Matrix, LLC.
Matrix, LLC, in turn paid obscure entities, envelope journalists, and individuals to allegedly conduct surveillance operations, viciously harass minorities, and smear perceived enemies, like K.B. Forbes, Burt Newsome and their families.
The Forbes family, which was targeted and harassed by Southern Company, was forced to flee their home in Birmingham, and arrived abruptly that summer of 2020 to Mexico.
Even the FBI, usually tight lipped, wrote they were "glad" Forbes and his family were safe in Mexico, after Burt Newsome was nearly killed in a head-on collision.
With the shooting of a .22 caliber projectile into the rear bedroom window of Forbes' home this past September, law enforcement is well aware of Chaverst and his past involvement in Southern Company's campaign of fear and intimidation against the Forbes family.
Chaverst has repeatedly attacked and allegedly smeared law enforcement agencies since 2018. He also is affiliated with Frank Matthews, a Southern Company stooge and antisemite booster, who was paid thousands of dollars to allegedly attack the CDLU and publicize a smear website against Newsome and Forbes paid for by Southern Company.
Chaverst appears to be no friend of law and order, and allegedly sold his "public relations" efforts for 30 pieces of silver to Southern Company goons in the summer of 2020.
Ironically, Alabama Power, a Southern Company subsidiary, donated $6,000 directly to indicted politician John Rogers and thousands more through affiliated political action committees.
And here comes Carlos as his mouthpiece, direct from Colorado, where marijuana, the burning weed with its roots in hell, is legal.
Southern Company should be coughing and choking from the smell and smoke of that thick doobie!