[This post originally was published on June 30, 2020 after the murder of George Floyd. Now, with the riveting report about Jim Kerr from DonaldWatkins.com, the Southern Company Board of Directors appears to have been consistently and repeatedly misled by their Chief Compliance Officer, Kerr. Kerr lied to us and now documents, including financial spreadsheets, in our and law enforcement's possession demonstrate unequivocally that Southern Company was involved in both the North Birmingham Bribery Scandal and the Newsome Conspiracy Case.]
Refusing to fire alleged racist law firm Balch & Bingham, Southern Company CEO and Chairman Tom Fanning's leadership is now under attack.
New audio files appear to expose systemic racism at the utility.
In 2018, one of Southern Company 's top executives refused to acknowledge or condemn racism attributed to a bribery scheme while on a phone call with the CDLU.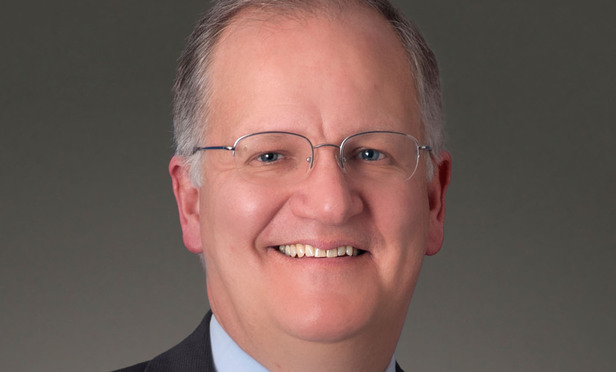 Jim Kerr, Executive Vice President, General Counsel, and the Chief Compliance Officer at Southern Company, allegedly reviewed two matters involving Balch after meeting with the CDLU.
One of the matters was the North Birmingham Bribery Scandal whose main objective of suppressing African-Americans from having their toxic property tested by the EPA was born at the offices of the embattled law firm Balch & Bingham.
For 98 years, Balch & Bingham has received millions in fees from Southern Company and its wholly-owned subsidiaries.
North Birmingham is 92.5 percent African-American.
Kerr had the audacity to dismiss the racist scheme, telling K.B. Forbes, the Chief Executive Officer of the CDLU, "I don't accept your proposition or your hypothesis."
Forbes responded, "Should [Balch & Bingham] have the right to suppress African-Americans? You think that's okay? I'm asking you point blank, do you think it's okay? Do you find it morally repugnant or not Jim? Come on take a stand!"
Kerr would not react until the CDLU brought up an analogy of Southern Company's refusal to hold Balch accountable would be like refusing to hold Woolworth accountable when they "wanted to keep Blacks out of the soda fountain."
Kerr called CDLU's analogy "preposterous" but the CDLU rebutted Kerr, saying, that it was accurate because the bribery scheme "discriminated against poor African-Americans in North Birmingham CERLA."
Kerr then again refused to acknowledge or accept that the North Birmingham scheme discriminated against poor African-Americans, declaring, "I have no evidence that that is the case that any entity involving my organization or any entity based on the information that I've been given that that is the case. Your analogy is unfounded."
But then Kerr was blindsided by the CDLU.
Jeffrey H. Wood was a lobbyist for Balch & Bingham and was lobbying on Capitol Hill in 2016 about the North Birmingham EPA matter at the same time as the bribery scheme in North Birmingham against the EPA was happening.
Former State Representative Oliver Robinson, a Balch partner, and a Drummond Company executive were sentenced to federal prison in the bribery and money laundering scheme.
But Wood was not lobbying on behalf of Drummond.
Wood was lobbying for Alabama Power, whose top three executives (CEO, General Counsel, and VP of Government Affairs) are all former Balch & Bingham partners. Alabama Power is a wholly-owned subsidiary of Southern Company.
At first, on the phone call, Kerr said he wasn't sure what we were asking, but after repeating the question with reminders, he took 5 seconds to respond with a canned legal answer: "It's, um… I told you that I looked into the information provided me. We reviewed the information and I have no concerns about anything inappropriate."
Even national news publication geared towards African-American millennials The Root noted Kerr's 5 seconds of silence:
Kerr responded, "We do not see a place to step into [the Robinson scandal]." That rings hollow considering that Wood, Balch's point lobbyist for Southern, was lobbying on Superfund policy at the time on behalf of Southern. In fact, Wood has specifically recused himself (pdf) from any matters at the ENRD pertaining to the 35th Avenue site, suggesting that he was specifically lobbying about the site. After [the CDLU] pointed this out, Kerr took a long pause before going full Sarah Huckabee Sanders: "We reviewed the information. I have no concerns about anything inappropriate."
Earlier this month, Tom Fanning (pictured above) hypocritically declared he was ready to "uncover and destroy systemic racism in all its forms."
Fanning should then immediately and unequivocally fire his vendor, his company's law firm of choice, Balch & Bingham.
If Fanning continues to refuse, then Fanning should be fired for lying to investors, misleading the public, and deceiving the African-American community with empty words and empty promises.