[Originally posted on July 20, 2020, this post is more relevant today after two legacy partners have left Balch & Bingham. Sources at Balch and elsewhere have been making rumblings about Russ Campbell and Balch Sports. Critics say in whispers that Balch needs Campbell while Campbell doesn't need Balch. With racial diversity and inclusion so important, will NFL and college coaches continue to utilize an alleged racist law firm tied to alleged deplorable and unsavory misconduct? What say you Russ?]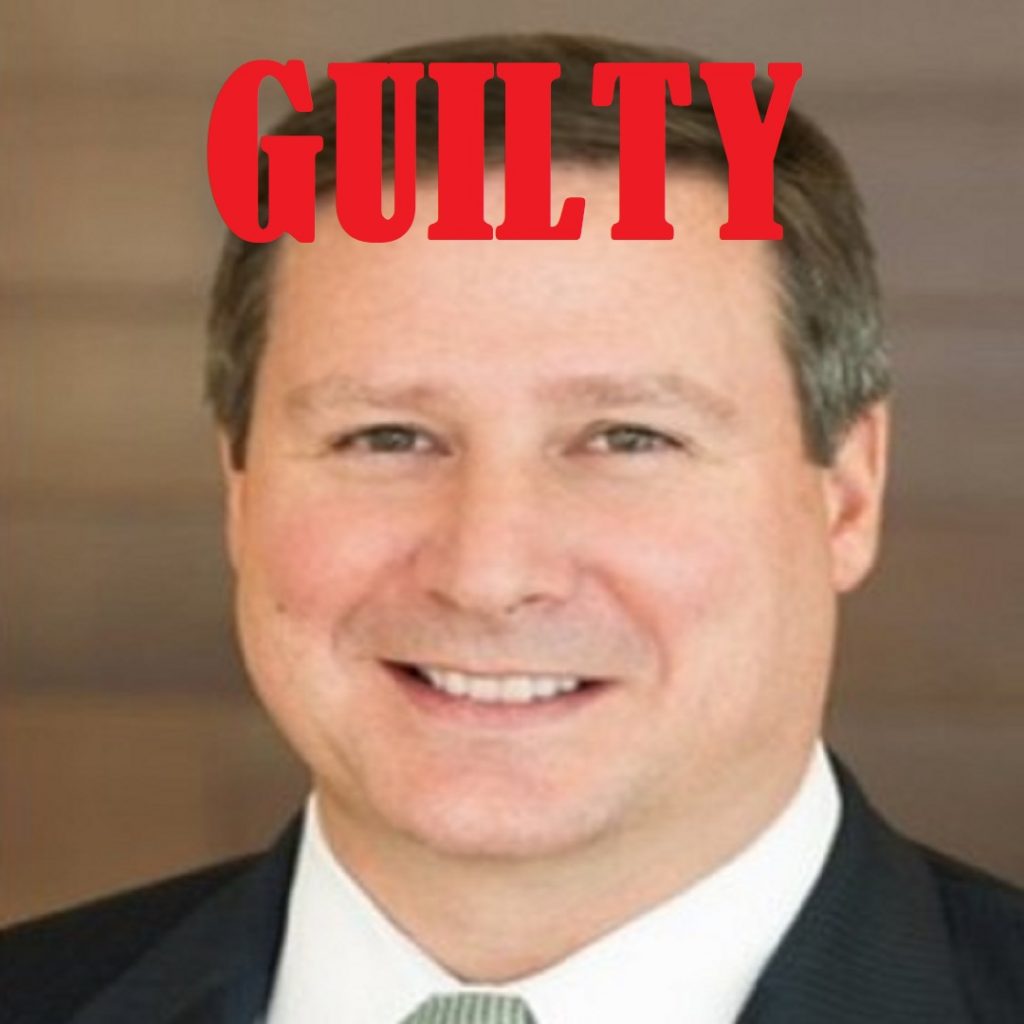 Today marks the two-year anniversary of the criminal conviction of former Balch & Bingham partner Joel I. Gilbert, found guilty on all six federal counts including money laundering and bribery.
The repercussions continue to shake the embattled law firm.
Last week, our sources tell us that some top partners at Balch & Bingham appear to have been at the outer banks in North Carolina wallowing in their sorrow, allegedly stunned by the fall of U.S. Attorney Jay E. Town and allegedly upset with the idiotic public relations campaign by Balch boosters.
A complete shocker to us (and probably to these partners) is the fact that the general public has stood unanimously against Balch's attempt to rehabilitate the firm as a victim.
We never thought it was this bad for the once-prestigious law offices of Balch & Bingham.
With the alleged Elderly Exploitation Scandal rocking the firm in addition to the allegations of institutional racism, Balch's reputation appears to be in shambles.
Russ Campbell (pictured above) is a legendary sports agent, known for representing coaches in the NFL and NCAA. His team includes Patrick Strong and Steven Ponder. The three make up Balch Sports and their reputations are impeccable. They are truly the best in their field.
Now the question is, does Campbell really need Balch?
Does Campbell need to be associated with a law firm whose partner targeted poor African-American children in Tarrant and suppressed African-Americans in North Birmingham from having their toxic property tested by the EPA?
Do Campbell's clients like Coaches Dabo Swinney, Dave Aranda or Tom Allen want to be associated with Balch & Bingham's unscrupulous and alleged racist conduct? Do they?
Located in the Outer Banks of North Carolina, Kitty Hawk became world-famous after the Wright brothers made the first airplane flights at Kill Devil Hills in 1903.
Will Kill Devil Hills also be known as the site where some top Balch partners decided to take flight from a beleaguered and flailing law firm?