Who says environmentalists are living saints?
The sleazy, shady and corrupt dealings surrounding polluters and their enablers can also be found on the opposing table.
As an alleged sexual predator scandal engulfs Balch & Bingham, another disgraced attorney in New York is pleading for mercy.
Reuters reported yesterday:
Disbarred lawyer Steven Donziger, who was found guilty of criminal contempt after spending more than two decades trying to hold Chevron Corp liable for rainforest pollution in Ecuador, has asked a Manhattan federal court to sentence him to time served.
In a Tuesday filing, his lawyers told Senior U.S. District Judge Loretta Preska that after nearly 800 days of confinement at home since he was charged in 2019, "Donziger has been punished enough."
And why was Donziger disbarred and found guilty on six contempt charges?
U.S. District Judge Loretta Preska ruled that attorney Steven Donziger "repeatedly and willfully" defied court orders, including by failing to turn over his computer, phones and other electronic devices.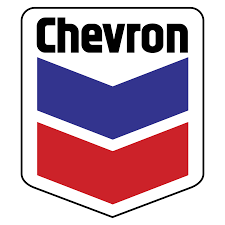 The case is the latest twist stemming from Donziger's representation of villagers in Ecuador's Lago Agrio region, who sought to hold Chevron liable for water and soil contamination from 1964 and 1992 by Texaco, which Chevron later acquired.
Donziger, a Harvard Law School graduate, won a $9.5 billion judgment against Chevron in an Ecuadorian court in 2011. In 2014, U.S. District Judge Lewis Kaplan refused to enforce the $9.5 billion judgment, saying it had been secured through bribery, fraud and extortion.
With Ecuador as his backdrop, Donziger (pictured above with Pink Floyd's Roger Waters standing behind him) was humiliated like  another attorney named Terrence Collingsworth who had another Latin American country, Colombia, as his backdrop.
The case against Drummond Company was dismissed after the plaintiff's attorney Terrence Collingsworth allegedly paid bribes to former Colombian guerrillas and witnesses.
As The New York Times headline stated so eloquently: "Companies Turn Tables on Human Rights Lawyers."
Remember when ex-Balch & Bingham partner thought the $360,000 in bribes to State Representative Oliver Robinson were legal charitable donations?
How about when the illustrious Andrew "Andy2K" Campbell, who represents Balch & Bingham in the Newsome Conspiracy Case, argued that the over $30,000 in alleged bribes, excuse us, questionable campaign contributions to the husband of the presiding judge  were legal?
The legal profession needs many reforms and more transparency. Balch & Bingham is a shining example of what is wrong with the judicial branch in Alabama and how the Rule of Law has been perverted by the Rule of Cronyism.
Valued clients, partners, attorneys and staff at Balch should,  as Pink Floyd's Roger Waters has sung, "run like hell" before the numerous scandals eventually swallow the embattled law firm.