In 2017, we, the CDLU, dispatched a letter and email to the firmwide managing partner of Perkins Coie, the law firm that represented the failed presidential campaign of former U.S. Senator and First Lady Hillary Clinton.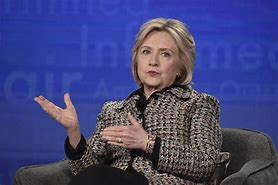 The law firm, closely tied to the Democratic Party, was allegedly behind the circulation of the infamous and unsubstantiated "Steele Dossier" against President Donald J. Trump.
We wrote at the time:
We are writing to you to request an immediate internal investigation of the allegations against Perkins Coie partner Marc E. Elias who allegedly mislead the media and the public about the funding of Fusion GPS. Recent revelations are bothersome. If the allegations are substantiated, Perkins Coie must investigate what other staff or partners were involved in this alleged public deception and hold them accountable.
Since last year, we have been investigating a sector that has never been under real, tangible scrutiny: the legal profession. We have learned that many unscrupulous and possibly criminal actions, including money laundering and wire fraud, are hidden behind the attorney-client privilege.
Like Balch & Bingham, Perkins Coie ignored our request.
Like Balch & Bingham, a criminal indictment was handed down against an esteemed partner at Perkins Coie.
Last Thursday, a federal grand jury in Washington, D.C. indicted Perkins Coie attorney Michael Sussman on a charge of lying to the FBI in 2016 when he allegedly hid the fact that he was working for the Hillary Clinton campaign while pushing for an investigation into supposed ties between the Trump Organization and Alfa Bank, a Russian financial institution.
On Friday, unlike Balch & Bingham's partner, Sussman resigned from the law firm.
The indictment comes around the time of more legal bad news out of New York.
There is a "flash flood of misconduct inquiries in opioid litigation across the country" that is "threatening to inflict considerable damage on the professional reputations of its Arnold & Porter attorneys," according to a report last week from Law360.
New York "Supreme Court Justice Jerry Garguilo … ordered Endo Pharmaceuticals and its attorneys, Arnold & Porter Kaye Scholer, to explain at a hearing…why they withheld critical evidence from the New York Attorney General, " according to Paul Napoli Law Blog.
Lying, withholding evidence, and other unscrupulous conduct is not surprising after four years of observing Balch & Bingham's alleged misconduct.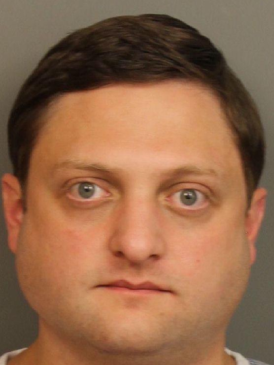 Now, Balch is stung by the alleged cover-up of misconduct by alleged pedophile Chase T. Espy, an attorney who worked for Balch for eight years and was arrested in August after allegedly seeking sex with a child online.
Balch foolishly admitted to having abruptly fired Espy a year ago, last September. Weeks before firing the alleged predator who solicited a child online, Balch changed their internal Wi-Fi IP address according to sources at Balch.
What was Balch hiding and what will investigators find?
Although Marc Elias eventually left Perkins Coie and started his own law firm, he still collaborates with his former employer and represents the Democratic Party in legal battles.
The alleged unsavory conduct does not end.
In March, the "United States Court of Appeals for the Fifth Circuit ordered sanctions against Marc Elias and other attorneys at Perkins Coie, an international law firm that provides counsel for the Democratic National Committee, for submitting redundant and misleading supplemental filings in their attempt to re-implement straight-ticket voting in Texas," according to a statement from the Attorney General of Texas.
Some partners at Balch, Perkins Coie, and Arnold & Porter may foolishly believe they are above the law.
Like the blind and adoring fans of Alabama Power CEO and ex-Balch partner Mark A. Crosswhite, some of the partners may stupidly believe that they, too, are one of "the most powerful" persons in their respective state or practice area.
Go ask Balch's ex-partner Joel I. Gilbert when he's ten feet tall.
He'll be reporting to federal prison in five weeks.