Bill Britt, the Executive Editor of Alabama Political Reporter, has provided yet another Thursday publicity piece on us, the CDLU, and has demonstrated unequivocally that the orchestrated campaign to defend Balch & Bingham as a victim is not resonating.
Is Balch and Bingham's leadership truly going bonkers?
People who did not know who we were or this website now do.
Britt, who pathetically writes about a public tax filing from 17 years ago, tries to smear our association with Civil Rights champion J. Patrick Rooney.
Rooney has been dead for 12 years, for heaven's sake!
Showing he is not a real journalist, Britt has never reached out to us, or asked a single question.
Before Britt's minion Josh Moon amputated his brain for Balch, he sent us five questions.
Regarding settlement discussions, we wrote Moon:
We simply asked the rhetorical question that in retrospect it may have been better for Balch to have settled the matter, than let it drag on, having cost them millions. Actually Balch reached out to us in August of 2018 while attempting to settle the matter with Newsome. During the settlement discussions, which we were not a party of nor have anything to do with, Balch insisted that CDLU and our website be included in a global settlement or there would be no settlement. Balch tried to extort the immediate shutting down of our website for settlement discussions to proceed, when we were not a party in the lawsuit. We refused to be extorted. We told the attorney that reached out to us, "The CDLU has no needs. We have no needs whatsoever. We are not a party in this lawsuit. We will continue our fight to reform the legal system and end corruption inside law firms." Because we did not shut down our site, the settlement discussions collapsed.
That narrative is affirmed by what we wrote on this blog in September of 2018:
In August, Balch & Bingham met with a highly-respected RICO attorney (and former Assistant U.S. Attorney) representing Burt Newsome. What initially, we were told, was an effort to get the matter for all parties "behind them" ended up turning into an additional hour about us, the CDLU, and this website.
The RICO attorney appears to have been blind-sided. He did not know much about us or details about the site, although he knew of the existence of the site. He agreed to reach out to us as an interlocutor.
Balch was indeed seeking to settle the Newsome Conspiracy Case if and only if the CDLU stops publishing critical, investigative posts about Balch and signs a non-disparaging agreement.
And who were the only other lawyers involved in those settlement discussions, according to the attorney who reached out to us?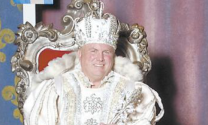 Balch & Bingham's Schuyler Allen Baker, Jr. and their outside attorney Andrew "Andy2K" Campbell.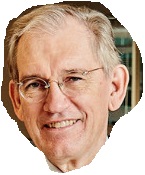 Baker, who vowed to fight to the death before settling the Newsome Conspiracy Case, appears to be going bonkers and wasting more time, more resources, as the embattled firm struggles through more controversies and the legal community laughs hysterically at the Balch clowns.
Outside observers agree that Balch should have settled matters rather than letting them drag on, having cost the firm millions.
Instead, Balch clowns are going bonkers about us, our website, and the dead from nearly two decades ago.
What Bozos!
---
For your information, we will have a bombshell story coming out on Monday that will even make Balch & Bingham's most ardent defenders (paid and organic) cringe with embarrassment.