Tomorrow is the one-year anniversary of when both Balch & Bingham partner Joel I. Gilbert and Drummond Executive David Roberson were found guilty on all six federal criminal counts.
And the stigma still stings Balch & Bingham. The firm has refused to apologize to the North Birmingham African-American community for Gilbert's misconduct.
Worse, Balch appears to be still engaging in alleged unsavory and foolish conduct. 
Examples:
Look at Balch's lack of integrity when they spliced and diced the law in a briefing in May before a judge in Roberson's $50 million lawsuit against the firm and his former employer.
Look at the stupidity of Balch stooges in JeffCo who deliberately provided the Alabama Supreme Court with an incomplete copy of the record in the Newsome Conspiracy Case last month that were missing thousands of specific pages including Burt Newsome's arguments of defense and the transcripts of his oral arguments.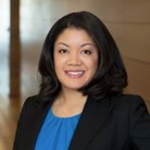 Look at when Balch stupidly blew their own horn about hiring one white-male attorney in Augusta while at the same time quietly letting go of the only black female attorney Kimberly Bell in Birmingham.
We wrote immediately after the convictions were handed down:
Stan Blanton, managing partner [at Balch and Bingham], had the audacity to try to pivot the bribery scheme away from the firm, saying "our firm was not a party to the case."
But one of Balch's most loyal, dedicated equity partners was. Gilbert was a Balch & Bingham-made millionaire.
The bribery scheme, the invoicing, the bribery checks, the ghost-written letters were born at the offices of Balch & Bingham.
Although the firm was "not a party" to the case, Balch & Bingham appears to have been the genesis and backdrop for the bribery scheme.
Blanton' s canned statement exemplifies the blind arrogance  and disingenuous words the firm will regurgitate to save face.
A year later, Balch's blind arrogance and disingenuous words have been affirmed.