Does Balch & Bingham truly believe that

hiring

one

white-male

attorney in Augusta

while

letting go

of the only black female

attorney in Birmingham

is a public relations coup?
Last week, trying to deflect their troubles with blinders on, Balch & Bingham announced the opening of a one-attorney office in Augusta, Georgia and tried to spin the news as "an expansion" of their footprint.
Augusta is the county seat of Richmond County which is 54 percent African-American.
How well will the community in Richmond County react to a law firm that appears to have engaged in environmental racism and refuses to apologize for the actions of ex-Balch partner Joel I. Gilbert's horrific acts, including the targeting of poor African-American children in North Birmingham, an area that is 92.5 percent African-American?
Or how about the fact Balch let go of, laid off or fired what appears to be the only African-American female attorney in Balch's Birmingham office, Kimberly Bell?
Complicating things even further is The Washington Post article from April 24 that is building opposition to Balch & Bingham nationally.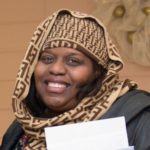 This past weekend dozens of leading Civil Rights activists and a documentary crew were in North Birmingham visiting the community and talking to Keisha Brown (pictured left), one of the local activists profiled in The Washington Post article.
Multiple vans drove throughout Harriman Park, F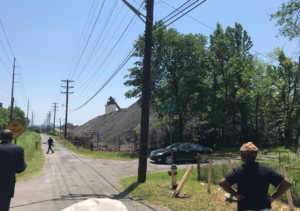 airmont, and Collegeville, the areas impacted by the North Birmingham Bribery Scandal (pictures above and right).
These same Civil Rights activists will be gathering this summer in Washington, D.C.
Does Balch & Bingham truly believe that hiring one white-male attorney in Augusta while letting go of the only black female attorney in Birmingham is a public relations coup?
Instead of healing the divide and seeking inherent goodness, Balch & Bingham appears to be once again reflecting institutional racism that they themselves are blind to.
Of the 203 profiled attorneys, partner, and staff on Balch's website we reviewed last week, only three were African-American women, while two additional attorneys were African-American men.
All five African-Americans attorneys, partners, or Of Counsel appear to each be in a different regional office (Atlanta, Birmingham, Gulfport, Jackson, and Montgomery).
When you add the new additional attorney in Augusta, less than 2.5% of Balch and Bingham's attorneys, partners, and top staff is African-American, according to a review of Balch's website.
Yet, Balch's footprint shows a different story according to U.S.Census figures:
Atlanta is 54% African-American.
Augusta is 54% African-American.
Birmingham is 73% African-American.
Gulfport is 36% African-American.
Jackson, MS is 79% African-American.
Jacksonville, FL is 30% African-American.
Montgomery is 56% African-American.
Vidalia, GA is 40% African-American.
Washington,DC is 50% African-American.
Institutional racism is real.