With Balch & Bingham's General Counsel Schuyler Allen Baker, Jr. seated anxiously in the front row of the public gallery, Balch & Bingham demonstrated a complete and gross lack of integrity last Wednesday before the court of Judge Tamara Johnson who is presiding over the $50 million lawsuit from ex-Drummond executive Dave Roberson.
Balch stupidly filed a false pleading before the court arguing that as legal service providers Roberson had missed the statute of limitations under the Alabama Legal Services Liability Act and Balch's Motion to Dismiss should be granted.
Big problem is (and both Balch and Drummond Company have acknowledged) Dave Roberson was not their client. Under Alabama law, there must be an attorney-client relationship—a contract—to invoke the Alabama Legal Services Liability Act.
So what did Balch do? Omit a critical phrase in the law.
Roberson's legal team provided Judge Johnson with a side-by-side comparison.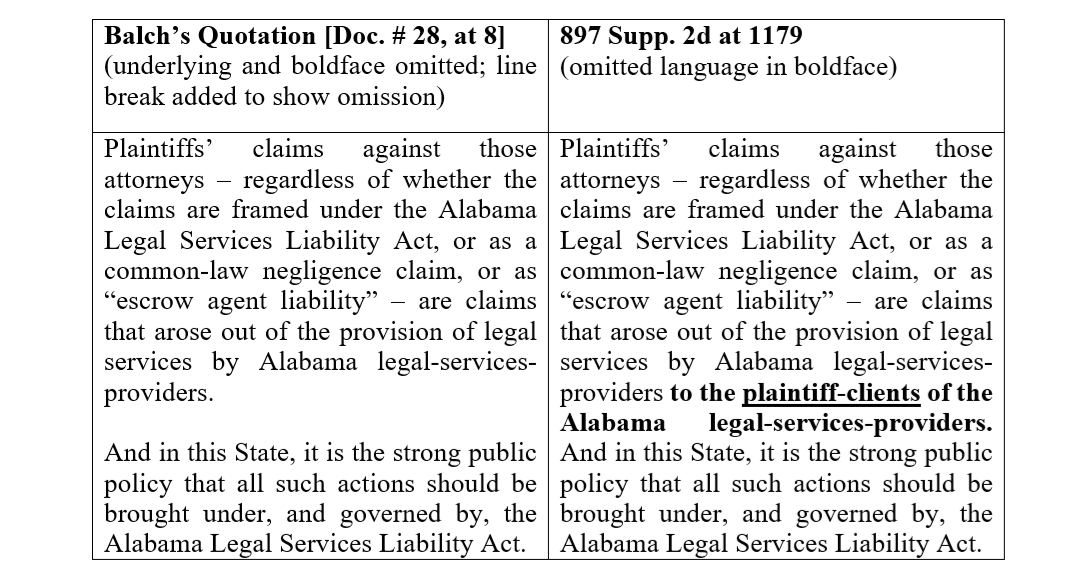 We knew Balch could act foolishly, but could Balch really be this stupid when all eyes are focused on the embattled law firm?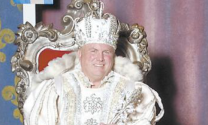 Schuyler Allen Baker, Jr. (pictured left) who appears to have seriously  fumbled the Newsome Conspiracy Case,  looks like he has royally embarrassed the once-prestgious firm again.
Dirty tricks, lies, bribery, fake depositions, obstruction of justice, corrupt cops, half-truths and even paid off judges may have been common place back in the day.
But the Kings of The House of Balch are no longer respected; Balch is mocked and laughed about.
Now every omission, every alleged criminal act, every abuse of the legal system, and every instance showing a lack of integrity will be referred to or investigated by appropriate authorities.
In the meantime, please send Schuyler a jumbo jar of Tums.