Two years ago, after opening a new office in Austin, Balch predicted they would grow to 25 to 30 attorneys in the Lone Star State.
Balch crowed that they had seven lawyers in Houston in a news report published that June of 2021.
Now, today, Balch has been decimated and only three lawyers remain in Houston, with one of them actually based in Birmingham.
From seven to three.
Balch's total number of attorneys in the Lone Star State is in the single digits, nowhere near 25 or 30.
What a humiliating debacle!
Cherry-picking the best of the best, Balch's competitors appear to have ravaged the once prestigious law firm.
As we reported last week, Bradley picked up three of them: Balch's Houston Office Managing Partner and two top minority attorneys who fled Balch's Houston office earlier this summer.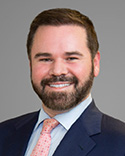 Now we've learned that the fourth attorney to dump Balch in Houston was partner J. Eric Holland, who escaped to Duane Morris.
Duane Morris stated in a news release, "Our practice group continues to advance and prosper," said Brian P. Kerwin, chair of Duane Morris' Corporate Practice Group. "Eric's background continues to bolster our fund formation capabilities, which is a powerhouse offering to our clients."
Competitors appear to be advancing and prospering in Texas, while Balch is not.
Who else at Balch & Bingham is dusting off their resume? What carrots are being offered to other lawyers at Balch's satellite offices?
The undisputed fact is that the North Birmingham Bribery Trial, the Newsome Conspiracy Case, the Elderly Exploitation Scandal, the Matrix Meltdown, and Southern Company's "fear and intimidation" campaigns appear to have taken their toll and permanently damaged Balch & Bingham's reputation.
They say everything is bigger in Texas, and indeed, Balch appears to be the biggest losers.