The Form 8-K filing confirms that a federal probe is moving forward.
As we wrote last Thursday, both Southern Company and Florida Power and Light (FPL) appear to be preparing to negotiate "deferred prosecution agreements" with the U.S. Department of Justice.
But Southern Company has been knocked against the ropes according to a bombshell post on news blog DonaldWatkins.com.
On January 27, 2023, a criminal complaint was filed with Mr. Kenneth Polite, Assistant Attorney General for the Criminal Division of the U.S. Department of Justice, that alleged a litany of violations of the Racketeer Influenced and Corrupt Organizations Act by: (a) Southern Company, Inc., (b) Alabama Power Company, (c) Matrix, LLC, (d) Joseph W. Perkins, Jr., (owner of Matrix), and (e) others RICO participants who worked in concert with them.
The major goals of the alleged racketeering enterprise were to: (a) target, influence, compromise, corrupt, control, and/or destroy individuals and entities that posed a perceived or real threat to Alabama Power's monopoly in Alabama as an energy producer and provider, (b) perpetuate Alabama Power's ironclad control of local, state, and federal elected and appointed officials in Alabama, and (c) protect, expand, and solidify its grip on the political affairs in the state of Alabama.
The complaint also alleges that the named offenders engaged in criminal antitrust conduct against certain Watkins-owned biomass-to-energy businesses that competed on a commercial scale against biomass-to-energy businesses owned and/or controlled by the Southern Company in the same U.S. markets.
The complaint was accompanied by a detailed Proffer of Evidence that named the specific offenders and outlined the nature and scope of the RICO and antitrust conduct that adversely impacted the complainants and caused them severe economic harm.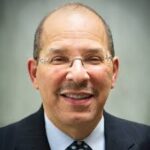 The named complainants are: (a) Donald V. Watkins, Sr., (b) Donald V. Watkins, Jr., (c) Donald V. Watkins, P.C., (d) Watkins-Pencor, LLC, (e) the Donald Watkins Agency, Inc., (f) DNA Centers of Alabama, Inc., and (g) Highland Virtual Suites, LLC, all of which are/were owned by the complainants during the racketeering conspiracy period.
The criminal RICO complaint could help consolidate the numerous criminal allegations against the embattled utility and its highly paid stooges: Balch & Bingham and Matrix, LLC. Drummond Company (and others) may also be viewed as a possible participant in this RICO scheme.
In another bombshell post, DonaldWatkins.com outlines possible indictments against Southern Company, Florida Power & Light, and Matrix, LLC founder "Sloppy Joe" Perkins, the Oompa Loompa of Alabama politics.
On January 25, 2023, NextEra Energy (NEE) and Florida Power & Light Company (FPL) filed a Form 8-K with the U.S. Securities and Exchange Commission announcing that "Allegations of violations of law by FPL or NEE have the potential to result in fines, penalties, or other sanctions or effects, as well as cause reputational damage for FPL and NEE, and could hamper FPL's and NEE's effectiveness in interacting with governmental authorities."
The Form 8-K stated that "FPL's and NEE's business and reputation could be adversely affected by allegations that FPL or NEE has violated laws, by any investigations or proceedings that arise from such allegations, or by ultimate determinations of legal violations."
The violations of law referenced in the 8-K stem from the clandestine "dirty tricks" work Joe Perkins' Matrix, LLC, performed for these companies.
On the same day of NEE's Form 8-K filing, chief executive officer Eric Silagy was ousted as CEO of FPL.
In November 2022, the Southern Company ousted Mark Crosswhite as Alabama Power's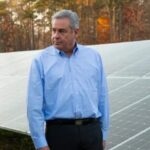 chief executive officer, effective on December 31, 2022.
The Southern Company has not issued a Form 8-K filing yet, but may do so after an internal investigation by the Atlanta-based King & Spalding, LLP, law firm centering on Matrix's "dirty tricks" work for the Southern Company and Alabama Power is completed.
The Form 8-K filing confirms that a federal probe is moving forward. NEE would never risk writing about potential violations of law in an SEC filing unless there was an ongoing probe.
In October of 2021, we learned that a federal probe of obstruction of justice against Alabama Power and Crosswhite had been launched over the North Birmingham Bribery Trial.
In July, we had both phone and written communication with the U.S. Department of Justice regarding the money laundering of over $50 million using 18 tax-exempt entities as foolishly outlined by Sloppy Joe in a since-deleted post on Yellowhammer News, an Alabama Power controlled "news" website.
In addition to the highly anticipated civil RICO lawsuits to be filed in the next 30 to 60 days, the filed criminal RICO complaint and ongoing federal probes are putting insurmountable pressure on Southern Company, knocked against the ropes as spectators anticipate a technical knock-out.