🔥🔥 Update March 8, 2023: Espy was sentenced to 97 months in federal prison. Read more by clicking here.
U.S. Federal Court staff confirmed this morning that the sentencing of alleged pedophile and ex-Balch attorney Chase T. Espy for possession of child pornography has been moved to March 7th.
The admissions in the plea deal that alleged sexual predator and ex-Balch attorney Chase T. Espy signed are shocking, revolting, and unbelievable.
The admissions and revelations are graphic and repulsive; but much, much worse, the evidence presented appear to show that this was not Espy's first time at the rodeo.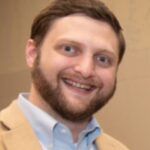 Espy appears to be an experienced pedophile. According to the plea deal, Espy appeared to be advertising himself on a social media application.
No one will believe Balch & Bingham, who terminated Espy months before he solicited a child for sex, that they did not know he was trouble.
March Madness indeed.
Two ex-Balch will be in prison, and companies will question their relationship with the embattled law firm that has gone from prestigious to egregious in the past 5 years.