We wanted to throw up.
The admissions in the plea deal that alleged sexual predator and ex-Balch attorney Chase T. Espy signed are shocking, revolting, and unbelievable.
The admissions and revelations are graphic and repulsive; but much, much worse, the evidence presented appear to show that this was not Espy's first time at the rodeo.
Espy appears to be an experienced pedophile. According to the plea deal, Espy appeared to be advertising himself on a social media application.
No one will believe Balch & Bingham, who terminated Espy months before he solicited a child for sex, that they did not know he was trouble.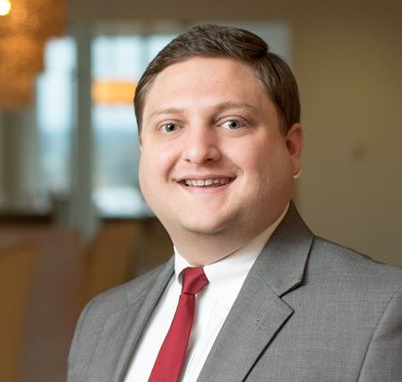 Balch's servers and internet services could have been used to set up an app's advertising campaign, download kiddie porn, and/or solicit a child for sex.
Balch's Managing Partner Stan Blanton has the moral obligation to turn over the evidence to law enforcement.
Balch, sadly, has remained silent except to say they terminated Espy in September of 2020. The crime of soliciting a child for sex occurred in March of 2021.
The plea describes the solicitation. (We have obscured the vulgarities):
On March 25, 2021, while acting in an online undercover capacity, a Homewood Police Department Detective (referred to as "UC") responded to an online advertisement posted on a certain social media app ("App-1 ") by user "You_Top" which stated, "I wish my wife liked performing oral as much as I do." The UC and "You_Top" (later identified as Chase Tristian Espy) began a conversation through App-1.
During the communications, Espy stated to the UC that he enjoyed going down on his wife and then asked the age and sex of the UC. The UC informed Espy that he was a 15-year-old female. Espy then asked the UC, " Are you still a virgin? If you don't mind me asking … " and later stated, "you have no idea how much I'd love going down on a tight little p**** like yours." Espy continued the conversation and stated, "you just need to experience it with someone who very much knows what's he's doing" and then asked how the UC felt about, "Sucking d***".
Espy worked at Balch & Bingham for eight long years and even wrote briefs before the United States Supreme Court. Balch found something, somewhere to justify Espy's termination.
But just like when Balch terminated ex-Balch partner Clark A. Cooper in 2017, and later convicted felon Joel I. Gilbert, Balch remains silent as if nothing ever happened. Balch leaders appear to see no evil or hear no evil.
Balch is blinded by arrogance and hubris. But this is not about smearing a competitor or protecting a known polluter. This is about children who were victims of a pedophile.
The plea deal then describes (in general) the kiddie porn found:
A state search warrant was obtained and executed on Espy's cell phone. The
chats with the UC was located on Espy's cell phone. There were approximately 69 videos and four images of child sexual abuse material (CSAM) located on Espy's cellphone. Within the CSAM videos and images, there were two involving toddlers, 20 depicting penetration, three depicting humiliation, and 29 involving masturbation. The total number of child sexual abuse material images for sentencing purposes is 5,178.
5,178 images! 69 videos! Toddlers!
We believe there are probably other young girls who may be victims of Espy's sick desires.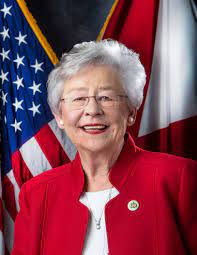 Balch appears to have covered up Espy's misconduct and let him obtain a job in April of 2021 with Alabama Governor Kay Ivey. Espy was arrested in August of 2021 and immediately fired by the governor.
Balch failed the Governor. Balch failed the community. Balch failed their partners and staff.
And now Balch & Bingham's silence and inaction on this child exploitation scandal escalates, Balch's clients need to dump the embattled firm, loudly and unequivocally.
There are more revolting and disgusting details in the plea agreement (download and read by clicking below) that appears to show that Espy was an experienced sexual predator.
We just hope there are no other young victims because of Balch's silence and alleged cover-up.