Using the stock-in-trade excuse like his drinking buddy, ousted Alabama Power CEO and ex-Balch partner Mark A. Crosswhite claims he needs to "spend more time with his family," echoing disgraced ex-U.S. Attorney Jay E. Town's same line of bull.
Over a year ago, we reported that Crosswhite was "allegedly telling bourgeois insiders that he has the lock and key to the C-Suite at Southern Company, Alabama Power's parent company."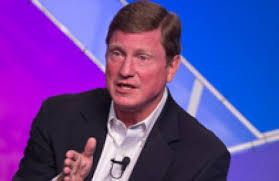 The current CEO of Southern Company Tom Fanning made over $21 million last year.
Crosswhite did not give that opportunity up to spend more time with his family and you, our dear reader, know his excuse is a crock.
As we wrote just last week, Crosswhite's abrupt demise was caused by his unwavering loyalty to alleged racist law firm Balch & Bingham and absolute confidence in "Sloppy Joe " Perkins, the founder of obscure political consulting firm Matrix.
So furious at the collapse of his career, sources claim, Crosswhite allegedly refuses to even talk to his ex-law partners at Balch.
Rocked by Crosswhite's ouster, Balch, sources claim, is allegedly in utter turmoil, near collapse as Balch's lifeline may come to an end this year.
Just like Balch arrogantly thought they could make millions when their stooge ex-U.S. Senator Jeff Sessions was made U.S. Attorney General in 2017, Balch appears to have bet the farm on Crosswhite's eventual coronation as CEO of Southern Company.
The anticipated coronation instead became a resounding condemnation.
A fluff piece on Crosswhite's ouster in Yellowhammer News affirms Crosswhite's alleged anger at Balch & Bingham, by omitting Balch's name, writing, "Crosswhite represented the company in private practice for 17 years before serving Southern Company in an official capacity."
17 years at Balch as a partner forgotten down an Orwellian memory hole!
No wonder Balch celebrated their centennial anniversary in secret, hidden on a hilltop, last month.
Current Southern Company CEO Tom Fanning will have more horse stalls to clean up next week as we reveal more bombshells that could lead to possible criminal indictments.
The stench of horse manure is intense and overwhelming.
---
To our dear readers (including our friends at Balch, Drummond Company, and Alabama Power), we wish you and yours a Happy Thanksgiving!