Another ex-Balch attorney is headed to federal prison.
According to the Office of the U.S. Attorney for the Northern District of Alabama this late afternoon, Chase T. Espy, 36, pleaded guilty to possession of child pornography.
Espy will be sentenced in January.
According to the U.S. Attorney: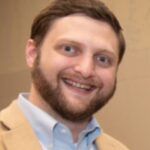 The plea agreement filed states the investigation was initiated when Espy engaged in online chats with undercover law enforcement whom Espy believed was a 15-year-old girl. Upon being arrested, Espy's cell phone was seized, and a search warrant was obtained. From this search, approximately 69 videos and four images of child sexual abuse material were found.
Espy will join ex-Balch partner Joel I. Gilbert in the federal prison system.
Gilbert was found guilty of six federal crimes including money laundering and bribery during the North Birmingham Bribery Trial.
Now insiders are telling us more Balch partners could possibly join the federal prison system.
Balch attorneys and stooges are allegedly being investigated and could be be held accountable by the U.S. Attorney in the alleged Elderly Exploitation Scandal of 2020 that targeted Joann Bashinsky (Mrs. B), the grandmother who was worth $218 million and allegedly lied to by a Balch partner and allegedly abused by a probate judge who resigned abruptly in May of 2020.
Just two weeks ago, the U.S. Attorney stated:
"Crimes against older adults target some of the most vulnerable people in our society," U.S. Attorney Escalona said. "The U.S. Attorney's Office and our law enforcement partners will continue to vigorously pursue individuals who target older adults in the Northern District of Alabama."
The alleged federal investigation of ex-Balch partner and current CEO of Alabama Power Mark A. Crosswhite has been amplified by the foolish conduct of Matrix founder Sloppy Joe Perkins who outlined an alleged criminal enterprise involving the money laundering of over $50 million through 18 tax-exempt entities. Perkins, Alabama's Oompa Loompa, is paid millions every year by the utility.
Meanwhile, in a hidden, secretive Star Chamber, ex-Drummond executive David Roberson's $75 million civil lawsuit is gaining strong interest of law enforcement officials since nothing is publicly available and potential criminal misconduct may have been intentionally obscured with these protective orders filed in early 2020.
And now observers are asking, is Balch's former Chief Compliance Officer Stephen P. Feaga cooperating with federal investigators and giving them a deep, inside perspective or evidence of potential misconduct at the embattled law firm?
The quiet before the storm.
And all the while, the civil RICO lawsuits are still waiting quietly in the wings.