Since 2017, where in the hell has Balch's incompetent and silent leadership been? Lineberry deserved better.
The autopsy report of Balch & Bingham partner William D. Lineberry, known as "Bo" to those close to him, is heartbreaking.
According to the report, Lineberry's wife told law enforcement that he was suffering depression and that they were "having a lot of financial issues."
What could be the cause of these financial issues?
John Morley of The Practice writes:
Law firms tend to be owned by their partners rather than by investors. And this makes the partners unusually sensitive to decline. As a firm's profits drop, the decline can feed on itself….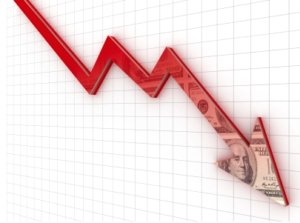 Partner ownership encourages a cascade of partner withdrawals for two reasons. The first is that, as owners of their firms, partners get paid in profit shares rather than fixed salaries or wages. This makes partners acutely sensitive to problems in a firm because it links their individual compensation to the fortunes of the firm as a whole. For some partners, at least, a decline in profits means a decline in pay.
[As profits] decline still further, causing even more partners to leave, and so on, until the firm finally collapses. If partners were paid in fixed salaries, they would not care about the declining profits. But because they are paid in profits, departures become self-reinforcing. As each partner leaves, the benefits of staying decline for all those who remain.
The second problem is that because partners are owners of their firms, they face crushing personal liability when a firm finally dissolves. All the compensation partners receive in the months leading up to bankruptcy can be clawed back as a fraudulent transfer, for example, and the partners' capital investments in a firm can be taken away as well.
And unfortunately, these liabilities encourage partners to leave, because the only way to avoid them is to be among the first to withdraw.
Balch & Bingham has seen at least seven partners leave or withdraw from the embattled firm (including three legacy partners) in the past year. This adds to the countless Balch money-making partners, attorneys, staff, and clients that have fled the once-prestigious firm since 2018.
Balch's alleged financial woes appear to be tied to Lineberry's suicide.
As we wrote in 2020:
Our analysis [in 2019] showed that Balch & Bingham had lost almost $2 million in lobbying fees alone in 2018 to competitors.
How much has Balch lost now in the aggregate with the loss of top litigators, lobbyists, and clients? $5 million? $9 million? $12 million? or even $20 million?
Lineberry's wife found her husband at about 4:45 p.m. on Monday, April 11, 2022 after running some errands.
According to the autopsy report, she let her dog out of a crate and then called out for her husband. Lineberry didn't respond. She knocked on his office door. He didn't respond. She opened the door, and found Lineberry "on the floor with the rope around his neck, his face was blue…."
Unbearable. Unbelievable. Unimaginable to those that knew and loved him.
The alleged financial crisis at Balch appears to have impacted his life and caused Lineberry to end his life.
Since 2017, where in the hell has Balch's incompetent and silent leadership been? Lineberry deserved better.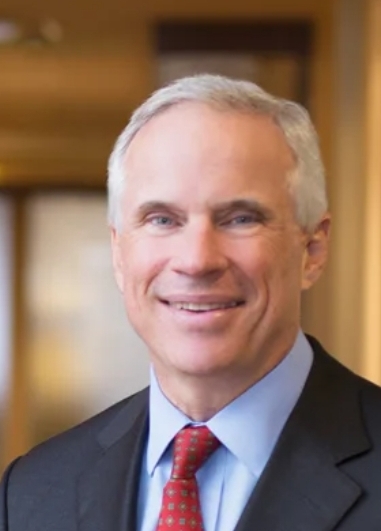 Balch Managing Partner Stan Blanton has been busy collecting make-believe awards while the late Schuyler Allen Baker, Jr. vowed to fight to the death before Balch would apologize or compromise. Baker died in 2020.
The bullies appear to be more concerned about their egos than the sinking financial ship. All the while, 18 of 18 major clients terminated Balch.
Balch's arrogant and unwavering hubris has cost the firm millions. And now, sadly, that financial loss appears to have ended the life of a well-respected attorney, adored father, and beloved husband.
How many additional Balch partners will withdraw? How many other Balch partners are suffering from financial issues and related depression?
Does Balch's leadership even give a damn?
If you are feeling vulnerable or suicidal or are worried about someone call 1-800-273-TALK (1-800-273-8255) or text HOME to 741741 for the Crisis Text Line.
Some of the Money-Making Balch & Bingham Partners that have Dumped the Once-Prestigious, Silk-Stocking Firm