Sources close to Balch & Bingham report this afternoon that long-time environmental lawyer and Balch partner Rob Fowler has left the embattled firm after almost a quarter-century of service.
His webpage at Balch has been eliminated.
Regardless of his legal work on behalf of alleged unsavory clients, alleged racist quarry companies, and possible polluters, Fowler was a trusted, experienced, and knowledgeable lawyer of environmental law, and was one of maybe a dozen long-time legacy partners left at Balch.
The firm has been seen a mass exodus of experienced and money-making partners in the last several years.
The crew left behind appear to be a collection of "green behind the ears" attorneys who lack experience and quality of work product. As we reported this summer, Balch has seen a decline of 27% of their local attorneys and has allegedly been plagued by inexperience.
The death spiral caused by less revenue and more inexperience appears to help Balch & Bingham's competitors.
Fowler allegedly spearheaded the now infamous Vincent land-grab which allegedly bought up whites-only land in an attempt to place a rock quarry next to a historically African-American area of Vincent. The Vincent community united and tossed the Balch stooges out of office during elections last year in a resounding defeat against Balch.
Now Fowler has boxed up his personal belongings and left the awful skeletons behind.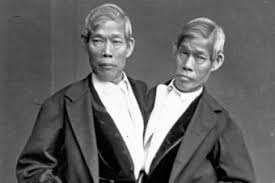 Will Southern Company now finally seek a separation surgery for the conjoined twins?
Alabama Power and Balch & Bingham have been joined at the hip since 1922, but Balch appears to be slowly dying.