Kristen Clark, the first African-American woman to serve as Assistant Attorney General for Civil Rights, was confirmed by the U.S. Senate yesterday.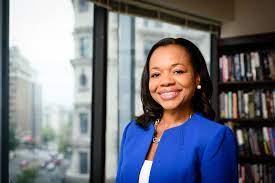 We, the CDLU, were awaiting her confirmation as we begin the process to debrief the U.S. Department of Justice, the EPA, and others on the alleged corrupt if not criminal conduct in Alabama.
First up is Drummond Company and their outrageous act of trying to cross-dress as a law firm while justifying and rationalizing the abrupt firing of "Fall Guy" David Roberson.
The fundamental question for federal investigators is:
Was ex-Drummond executive David Roberson framed?
Clark not only needs to look at the horrific Civil Rights violations of poor African-Americans in North Birmingham who were targeted in Balch & Bingham's criminal scheme, but violations of the civil liberties of David Roberson.
Clark should expand the North Birmingham Bribery Scandal and look at the 20 or so Balch & Bingham lawyers, numerous Alabama Power executives, and an unknown number of paid consultants affiliated with the criminal scheme to suppress African-Americans from having their contaminated and toxic property tested by the EPA.
The Office of Professional Responsibility at the U.S. Department of Justice needs to look deeply into the accusations of prosecutorial misconduct by disgraced ex-U.S. Attorney Jay E. Town who was seen chugging cocktails with Mark A. Crosswhite, CEO of Alabama Power.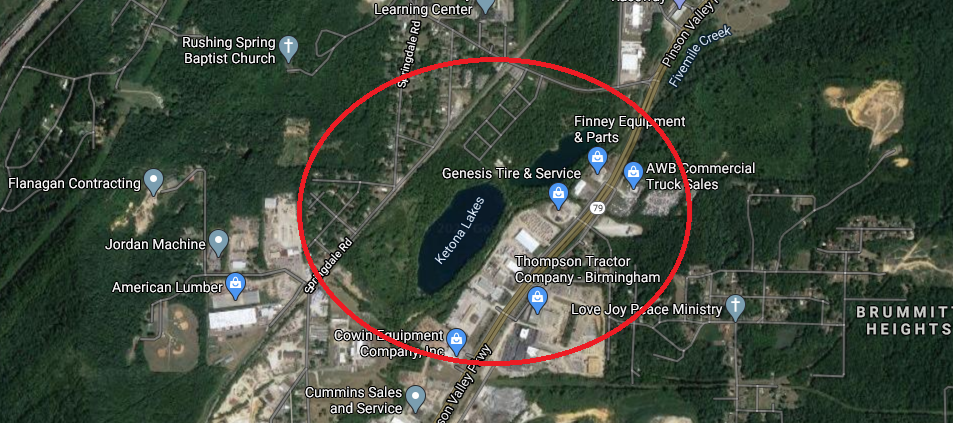 Clark and EPA Administrator Michael S. Regan need to dive into Drummond's alleged toxic site known as Ketona Lakes near North Birmingham.
Who at Drummond knew about it and why was the alleged site of "environmental racism" kept quiet for over 35 years?
As we wrote in January:
For over 35 years, the site of two former quarries has been hidden from public view. Located in Jefferson County, not far from North Birmingham and smack in the middle of the City of Tarrant, the Ketona Lakes are quarries now filled with water.
The water is allegedly extremely contaminated and toxic. Sources tell us that Drummond acquired the property when they purchased ABC Coke, and the site had extensive underground pipes that used to go directly underground to ABC Coke.
Drummond allegedly sealed off the pipes, tore down all physical structures, and then secured, fenced, and fully abandoned the site in 1985, thinking no one would know or care. Ketona Lakes was the site of a former chemical company and decades of harmful chemicals and toxins have allegedly stayed in the soil and water.
Clark and the U.S. Department of Justice need to also look at blatant corruption. As we wrote in December:
We have now learned from sources that the $25,000 was allegedly hand delivered in 2014 to Attorney General [Luther] Strange when  [Mike] Thompson allegedly brought him over to Drummond Company's executive offices, circumventing government affairs and meeting with members of the Drummond family directly. All that was missing was a brown paper bag.
Beyond the alleged bribes to Strange, federal authorities should look at the alleged "just-cut-a-check-and-don't-ask-questions" bribery ring involving some of the most powerful corporations in Alabama.
Each and every executive at Drummond, including ex-CEO Mike Tracy, and every member of Drummond's Board of Directors needs to be interrogated by federal investigators. Drummond family members should also come under the spotlight.
The sheer panic, and unbelievable if not outrageous court filings by Drummond shows something is not right, completely off. Even the conservative Alabama Supreme Court unanimously denied Drummond's Writ of Mandamus earlier this month.
We have always and repeatedly said that we have no bones to pick with Drummond Company.
Like the fools at Balch & Bingham, Drummond has attacked us, the CDLU, a non-party, falsely in court filings and went to the extreme measure of sealing the case in its entirety because of our reporting and scrutiny.
We now believe that Drummond's Secret Star Chamber (like the first Star Chamber in the Newsome Conspiracy Case) could be possibly hiding or obscuring alleged criminal and unsavory conduct under the guise of a sealed "protective order."
Clark and others now need to intrude and intervene as real Civil Rights justice, environmental justice is sought.
Drummond family members may now begin biting their fingernails while Drummond's "Confused" General Counsel Blake Andrews may need an emergency manicure.