We have always described ourselves as the little speedboat that drives the large aircraft carrier mad. Alabama Power, Balch, and Drummond appear to be beyond mad.
At the Jefferson County Courthouse, one of our sources overheard a top official ask, "Why has there not been more posts on BanBalch.com?"
We, the CDLU, are flattered that our readers are eager for more.
Since February, we have been entrenched in an international investigation of elderly abuse and financial crimes against innocent senior citizens who are people of color. From Houston to Mexico City, the conduct is stunningly deplorable.
From "time-share" scams to bogus investment products, from deceptive long-term financial planning to shady Wall Street brokers, our work has produced a volume of documented stories of alleged unsavory, unethical, and criminal conduct.
We always enjoy working with the U.S. Department of Justice, the Federal Trade Commission, OFAC, and other law enforcement agencies to bring justice and relief where egregious conduct dominates.
Yet, sadly, the stooges at Balch & Bingham, Alabama Power, and Drummond selfishly think the world circulates around them and as the most powerful entities in Alabama they falsely believe that they control everything in and around them, including the political structure and legal system.
We have always described ourselves as the little speedboat that drives the large aircraft carrier mad. Alabama Power, Balch and Drummond appear to be beyond mad.
The three stooges are spinning in circles.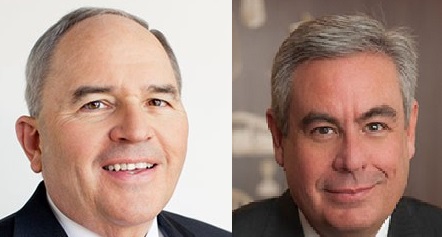 Like our sources in the court system, we, too, have sources at Alabama Power, Balch, Drummond, and even sources close to the illustrious Mark White of White, Arnold & Dowd, the white-collar defense attorney to Mark A. Crosswhite, CEO of Alabama Power.
How else would we know that outside lawyers at White, Arnold & Dowd were allegedly working overdrive, in a panic after midnight on a Friday night, and early on a Saturday morning?
The reality is we hear from all sorts of anonymous sources. Sometimes they are legitimate; sometimes they appear to be wearing aluminum-foil hats while drinking unknown quantities of Jack Daniels.
We also examine evidence closely and use logic to determine what may happen next. As we wrote in January:
Alabama Power whines that we outlined correctly that Alabama Power, Mark Crosswhite and "an all-star reunion show" would be subpoenaed in the rebirth of the North Birmingham Conspiracy Case falsely saying we, the CDLU, had advanced knowledge.
No, it is called logic.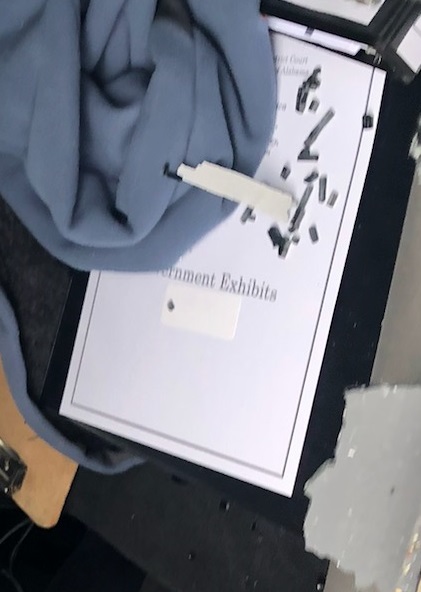 When we closely examined the photos from the alleged assassination attempt of ex-Drummond Executive David Roberson we knew he was dropping off important documents simply from the photographic evidence.
Not everyone has a binder in the rear of their car tattered with glass that says "government exhibits."
When the late Schuyler Allen Baker, Jr. of Balch & Bingham attacked us before the Alabama Supreme Court in the Newsome Conspiracy Case, he spewed lie after lie.
As we wrote in October of 2019:
Unable to defend the indefensible in legal arguments, thin-skinned Balch & Bingham cries uncontrollably about BanBalch.com and our reporting.
Like snake oil salesmen, Balch appears to show they are nothing more than a lying sack of marbles….
We are back and will be providing you, our dear readers, with more insight, more posts, and more incredible tales of the Three Stooges.