All that was missing was a brown paper bag.
On Friday evening, 48 hours after the original filing, the Alabama Supreme Court denied Drummond Company's emergency motion to stay discovery in ex-Drummond executive David Roberson's $75 million civil lawsuit.
Depositions, production of documents, and discovery shall proceed in the rebirth of the North Birmingham Bribery Case.
The uncontrolled panic continues.
Let's be frank: the rebirth has created a stir because the smelly and decaying skeletons are about to come out of the closet in relationship to alleged dirty bribes, corruption, and collusion.
Sources tell us that Alabama Power's outside criminal lawyers at White, Arnold & Dowd were allegedly working frantically past midnight on Friday night and again on Saturday morning.
What are Alabama Power CEO Mark A. Crosswhite and his esteemed white-collar criminal attorney Mark White so nervous about?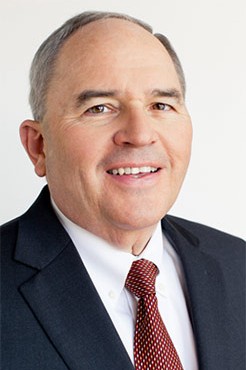 Could it be the secret deal with disgraced ex-U.S. Attorney Jay E. Town making Alabama Power "unmentionable" during the criminal trial?
Investigators need to approach Town and see if either White or Crosswhite were involved in striking this immoral, unethical, and possible criminal deal that protected Alabama Power. And figure out once and for all: Was the criminal trial rigged?
When Crosswhite bumped into Roberson at La Paz Restaurant over a year ago, Crosswhite offered to help Roberson.
Instead of helping, Crosswhite ignored a follow-up email from Roberson asking Crosswhite for his help.
As we wrote last year:
Why would Crosswhite appear flabbergasted by an email from Roberson?
Why couldn't Mark A. Crosswhite, the "most powerful man in Alabama," bring closure to the matter at hand?
And why would Crosswhite or his staff appear to leak the exchange instead of replying to it?
Could it be that the Alliance for Jobs and the Economy (AJE), the corrupt entity behind the $360,000 in bribes to disgraced ex-State Representative Oliver Robinson, that was funded in part by Alabama Power, has become an unpleasant memory to Crosswhite?
The AJE was the alleged brainchild of Alabama Power and as we reported in 2017, Mike Thompson of Thompson Tractor was listed as a director of the money laundering entity.
Thompson was also the fundraising chairman in 2017 of Balch's biggest stooge U.S. Senator Luther Strange and allegedly has had deep and close frienships with Crosswhite and the Drummond family.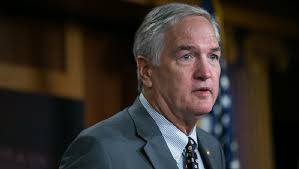 Strange involved himself in the North Birmingham EPA matter, allegedly provoked by Balch, even though Strange had no authority to do so. At the time, the Governor had delegated the Alabama Department of Environmental Management to handle all issues related to the North Birmingham EPA matter.
On October 13, 2014, convicted felon and Balch-made millionaire Joel I. Gilbert sent Luther Strange, then the Alabama Attorney General, a draft letter about the North Birmingham EPA matter.
Four days later, on October 17, Strange accepted a $25,000 contribution from Drummond Company.
Six days later after the money was deposited, Strange signed the ghost-written letter and dispatched it on his official letterhead to the EPA on October 23, 2014. (Read the source documents here.)
Another bombshell for our readers:
We have now learned from sources that the $25,000 was allegedly hand delivered in 2014 to Attorney General Strange when Thompson allegedly brought him over to Drummond Company's executive offices, circumventing government affairs and meeting with members of the Drummond family directly.
All that was missing was a brown paper bag.