Less than 1% of Balch's attorneys are non-white partners. Shameful!
Balch & Bingham proved once again that institutional racism is real.
Both Kye C. Handy (pictured left) and Bea Tolsdorf (pictured right) both joined Balch & Bingham's Jackson, Mississippi office in March of 2018 as attorneys. But yesterday, Tolsdorf was elevated to partner while Handy was not.
While Balch has churned out publicity stunts and fluffy statements against racism in the past seven months, actions do indeed speak louder than empty words.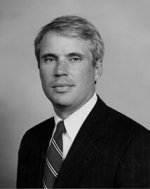 The embattled law firm has yet to apologize to the African-American community of North Birmingham for the criminal conduct of convicted partner Joel I. Gilbert in a bribery scheme that among other deplorable acts targeted poor African-American children.
Out of over 200 attorneys at the embattled firm, only seven are African-American or People of Color. Engaged in alleged "tokenism" each minority attorney is located in a separate office, except for Birmingham which hired a second African-American male in November of 2020 after letting go of their only African-American female attorney in Birmingham in 2019.
Only two of the minority attorneys are listed as partners, meaning that less than 1% of Balch's attorneys are non-white partners.
Shameful!
Stan Blanton, the managing partner at Balch, has proved unequivocally that the firm is blind to their own institutional racism.