We begin the new year with tremendously sad news. Joann Bashinsky (Mrs. B), the widow of the founder of Golden Flake Foods, has died of a heart attack according to news reports.
Balch & Bingham was a central figure in an explosive report last May of an alleged elderly exploitation scandal that led to the abrupt retirement of Jefferson County Probate Judge Alan L. King hours after secret recordings made by Mrs. B were published by Alabama Today.
The multi-part investigative series by Alabama Today about the Elderly Exploitation Racket exposed the outrageous fees manifested by insiders who appear to be gaming the system for their own pockets while dwindling assets of estates. The scheme involves declaring wealthy individuals "incompetent" to handle their own affairs and then have insiders take over the estates as guardians where they quickly sell assets to pocket generous fees.
In the explosive recordings, Balch & Bingham attorney Amy Davis Adams suggested that Mrs. B would lose her home and have to fire her staff if she continued to manage her own affairs.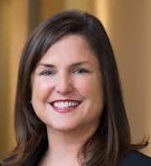 The problem with Adams' suggestions was that Mrs. B was worth $218 million and the home was paid for.
Sources tell us criminal investigators are looking into the matters at hand because numerous family members of alleged victims of the scheme have come forward.
Some observers allege that Mrs. B may have suffered a heart attack because of all the stress caused by the alleged Elderly Exploitation Scandal.
Even after the Alabama Supreme Court threw out (in a unanimous 7-0 decision in July) the temporary and emergency guardianship over Mrs. B, two individuals involved in the fight to allegedly control Mrs. B's assets continued the insidious litigation against her, including issuing subpoenas last month.
Balch has allegedly refused to investigate or even reprimand partner Amy Davis Adams for her alleged egregious conduct.