Demonstrating again that Balch & Bingham's leadership in Birmingham is oblivious to their own alleged institutional racism, the embattled firm recently announced the hiring of eight new associates throughout its footprint, including four in Birmingham.
All of the new associates are white.
Coming on the heels of a $19.5 million verdict loss in Miami, Balch's attempts to rehabilitate their image appear to have sputtered.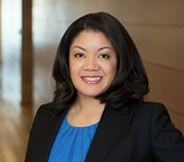 Last spring, the firm let go of their only female African-American attorney in the Birmingham office, Kimberly Bell.
Bell was one of the lead attorneys representing Balch in the Newsome Conspiracy Case.
Bell was a member of the Birmingham Bar Association's Diversity and Inclusivity Committee, according to Balch's 2016 Diversity Report.
As we wrote in May:
Of the 203 profiled attorneys, partner, and staff on Balch's website we reviewed… only three were African-American women, while two additional attorneys were African-American men.
All five African-Americans attorneys, partners, or Of Counsel appear to each be in a different regional office (Atlanta, Birmingham, Gulfport, Jackson, and Montgomery).
When you add the new additional attorney in Augusta, less than 2.5% of Balch and Bingham's attorneys, partners, and top staff is African-American, according to a review of Balch's website.
Yet, Balch's footprint shows a different story according to U.S.Census figures:
Atlanta is 54% African-American.
Augusta is 54% African-American.
Birmingham is 73% African-American.
Gulfport is 36% African-American.
Jackson, MS is 79% African-American.
Jacksonville, FL is 30% African-American.
Montgomery is 56% African-American.
Vidalia, GA is 40% African-American.
Washington,DC is 50% African-American.
Institutional racism is real.
Besides all of the alleged unsavory, unethical and foolish behavior engulfing the once prestigious firm, the lack of diversity appears to be another black-eye that could potentially cause more clients to flee.