In a shocking revelation in open court today, ex-Drummond executive Dave Roberson's wife Anna, who grew up in Jasper, Alabama attempted suicide twice because of her husband's troubles allegedly caused by Balch and Bingham's bad legal advice and Drummond Company's alleged greed.
The bad legal advice was central to the criminal case known as the North Birmingham Bribery Scandal in which ex-Balch & Bingham partner Joel I. Gilbert was sentenced to 5 years to federal prison while Dave Roberson was sentenced to 30 months to prison last year. Both men were found guilty on six federal charges including money laundering and bribery.
Balch & Bingham, which is attempting to argue that statute of limitations prevent Dave Roberson's $50 million lawsuit against the embattled law firm, has declared "Balch owed no duty" to Roberson, who at the time was a corporate officer of Drummond.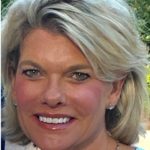 The shock news from the courtroom today should cause heads to turn in Mountain Brook and Jasper, where Anna Roberson is beloved and respected.
Today's hearing was the initial phase in what observers view as a long, drawn-out process that may help bring further scrutiny of Alabama's judicial branch, under fire for alleged corruption and cronyism.