Tomorrow marks the first hearing in which Balch & Bingham will have to defend itself against the $50 million lawsuit from ex-Drummond executive Dave Roberson who allegedly was repeatedly lied to by ex-Balch partner and Balch-made millionaire Joel I. Gilbert.
Gilbert's actions led to the indictment and conviction of Roberson, who is not a lawyer and relied on Balch & Bingham's legal advice.
The show starts at 10:00 a.m. CDT at the courtroom of the Honorable Tamara Johnson, Jefferson County Courthouse, Room 640, 716 Richard Arrington Jr. Blvd. N, Birmingham, Alabama.
In their pleadings, Balch concluded "Balch owed no duty to" the former officer and executive of Drummond Company.
Calling it like a self-inflicted gunshot wound to the head, we wrote earlier this month: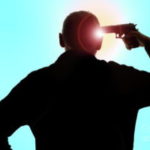 The response appears to be a notice, a blaring notice to all General Counsels who utilize Balch and Bingham legal services:
If any Balch and Bingham partner ever provides bad legal advice, lies to you, or is involved in a criminal scheme, it is YOUR fault.