Another week and another cancellation today of Southern Company's public meeting with the U.S. Nuclear Regulatory Commission about Vogtle Nuclear Power Plant Reactors 3 and 4.
The cancellation comes on the heels of this week's sensational allegation from DonaldWatkins.com that Alabama Power's new CEO Jeff Peoples allegedly spent up to $30,000 a month in corporate funds on hookers and party pads.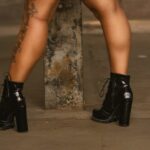 Reportedly, Alabama Power CEO Jeff Peoples had a propensity to spend up to $30,000 per month of the company's money on party pads and black prostitutes at a time when this utility company was raising rates on its customers. These expenditures were reportedly funneled through … black subcontractors. None of this corporate misconduct was disclosed in the company's filings with the U.S. Securities and Exchange Commission.
Sources claim that King & Spalding was unprepared for the alleged accounting fraud tied to the hookers and cost overruns at Vogtle and Kemper.
King & Spalding was following the alleged web of corruption, bribes, deceptive misconduct and inappropriate relationships with law enforcement including disgraced ex-Alabama Power CEO Mark A. Crosswhite's secret deal with ex-U.S. Attorney Jay E. Town.
Southern Company will need to hire a forensic accounting firm to review what their independent accounting firm Deloitte and Touche missed and overlooked.
Sources claim that Southern Company is trying to resolve the extreme turmoil and chaos at the utility giant, obtain a Deferred Prosecution Agreement with the U.S. Department of Justice, and hit the reset button before the change of command in two weeks.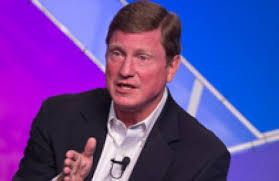 Outgoing Southern Company CEO Tom Fanning wanted to have a smooth transition, but multiple complaints filed with the U.S. Department of Justice and U.S. Nuclear Regulatory Commission by victims of Southern Company's criminal RICO enterprise have ended that dream.
The rocky transition and controversies swirling around the company have now spilled over. Beyond law enforcement and regulatory probes, Southern Company has now garnered the attention of national media.
As Southern Company desperately seeks resolution and a reset, observers agree that if the sensational allegations are true, then Alabama Power CEO Jeff Peoples needs to be immediately terminated.
And regardless of what criminal misconduct he may or may not know, Joe Perkins, the shadow president of Alabama Power and the Oompa Loompa of Alabama Politics, and his affiliated entities need to be fired now, today, this very moment.
Who will lead the charge? Fanning? incoming CEO Chris Womack?
Or a criminal indictment?