Balch's reputation appears to be so battered that just choosing the firm appears to have become an extreme liability on its own.
Is Balch's reputation and public image truly this awful?
Not a single person at the City Council Meeting last night in Auburn, Alabama defended Balch & Bingham. Not a single person.
Testimony after testimony mauled Balch to shreds. Balch's public image appears to be in shambles.
The timing comes just hours after a federal three-judge panel rejected a state redistricting plan for Congress that "dilutes the voting power of Black residents."
Balch was involved in those redistricting plans.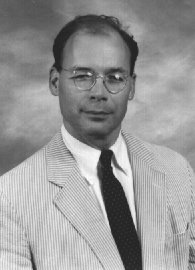 In 2011, the state was forced to redraw redistricting maps because of the inappropriate use of race, and now in 2022, the legislature will have to redraw because of the diluting of Black voting power. Balch has participated in both rejected plans, and Balch's stigma of being an alleged racist law firm stings.
The wrath of the public was also against Darmon Walker, the Balch partner who was involved with both state redistricting plans, and also hired as a consultant in Auburn's redistricting plans.
A week ago, Balch consultants stupidly attacked the NAACP's proposed Auburn maps as "invalid." The insidious attack against the civil rights organization's work amplified the allegations of racism.
Last night, an independent consultant hired by the local NAACP called the maps legal and valid.
The City Council eventually voted down the NAACP maps and went forward with their own maps. The city's position was that their staff drew up the maps and that no lawyers were involved in the process. Balch allegedly only reviewed the maps for legality.
The public's anger at the city's political leadership for allowing Balch to only have their soiled fingertips on the redistricting matter is interesting. Will residents in Auburn quietly unite (like in Vincent, Alabama) and toss the Balch stooges out of office?
Balch's reputation appears to be so battered that just choosing the firm appears to have become an extreme liability on its own.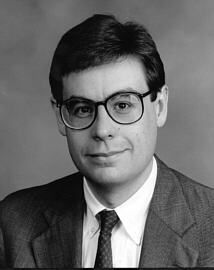 Will Balch's sister-wife, siamese twin, and long-time client Alabama Power continue to subsidize the alleged racist and unsavory firm with generous fees? Alabama Power CEO and former Balch partner Mark A. Crosswhite has enough problems right now.
Regardless of what million-dollar donations Alabama Power and its foundation make to minority-groups and entities, the embattled firm and the Matrix Meltown appear to have become major liabilities for Crosswhite and the utility, overshadowing the good deeds the company does.
Auburn is just a small example of what is to come.
Balch's alleged misconduct may cause Crosswhite, a University of Alabama alumni, to be tackled onto his back and forced to scream, "War Eagle!"