Mississippi Governor Tate Reeves can smell the repugnant stench.
On Wednesday, October 27th, ex-Balch partner Joel I. Gilbert will be headed to federal prison for 1,826 days.
The five-year sentence is a devastating indictment against embattled and alleged racist law firm Balch & Bingham.
Irrefutable: The North Birmingham Bribery Scandal was born at the offices of Balch & Bingham in Birmingham.
Money laundering, bribery of a corrupt politician, the targeting of African-American children, and the orchestrated suppression of poor African-Americans from having their toxic and contaminated property tested by the EPA are just a few aspects of the million dollar scandal masterminded at Balch.
Now investigators are wondering how in heaven's name did Balch obtain millions in no-bid, behind-closed-doors federal contracts in Mississippi?
This appears to be more than contractual cronyism.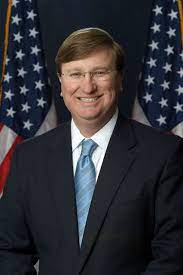 Mississippi Governor Tate Reeves needs to ban Balch from receiving a single dollar more from Mississippi and federal taxpayers until a forensic audit is completed, and should call for the immediate termination of Balch's three-headed partner Christian B. Waddell who serves as counsel not to one but three state-sanctioned entities or agencies.
Gov. Reeves dumped and tossed aside Balch partner Lucien Smith as head of his political party when Reeves was elected governor. The Governor can smell the repugnant stench.
Governor Reeves, we are told, is allegedly being briefed about Balch & Bingham's ex-client Black Hall Aerospace whose CEO was indicted last November for allegedly defrauding the federal government and having unqualified personnel.
He also has learned about the alleged cover-up during the termination of ex-Balch attorney and alleged sexual predator Chase T. Espy; the alleged elderly exploitation scandal involving Balch; and the fall of ex-U.S. Attorney and Balch stooge Jay E. Town.
Does Governor Reeves really want to defend or align himself with this horrific baggage?
Unlike former Balch partner and Alabama Power CEO Mark A. Crosswhite who cannot break apart from his "beloved" former employer, Reeves needs to cut the ropes now, today.
Gov. Reeves has no allegiance to this once-respected, silk-stocking law firm now tied to alleged unsavory and abhorrent misconduct.
The Governor need to stand up for inherent goodness, fair and open bidding, and an end to contractual cronyism and alleged corruption.
Ex-U.S. Attorney for the Northern District of Alabama Jay E. Town thought he was clever and politically prudent with his alleged close relationship with Crosswhite and Balch, but at the end Town resigned in disgrace after jaw-dropping photos of him chugging cocktails with Crosswhite were published and we, the CDLU, filed a formal complaint against Town with the U.S. Department of Justice.
Reeves is much, much smarter than Town and needs to toss Balch and their filthy baggage into a far-away dumpster.