Today marks the twentieth anniversary of the founding of our public charity the Consejo de Latinos Unidos (CDLU).
Co-founded by the late Hortensia Magaña and K.B. Forbes, our organization has worked tirelessly to provide a voice for the voiceless while taking on some of the most powerful but unscrupulous corporations and inept government agencies across the country.
Our work these past two decades has provoked vicious hate crimes, and racist messages and emails. And in Alabama, the reaction is no different.
BanBalch.com was a simple and bland website when launched by the CDLU in March of 2017 to help bring attention to the Newsome Conspiracy Case in which the civil liberties and civil rights of Burt Newsome were allegedly trampled on.
But now with over 500 posts and millions of reads, we have brought the spotlight on alleged corruption and egregious misconduct in Alabama.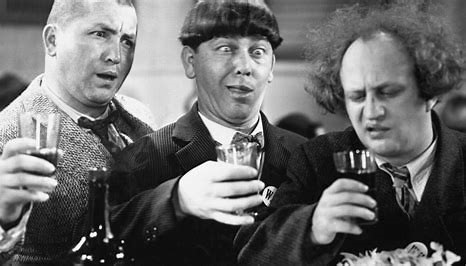 Balch & Bingham, Alabama Power, and Drummond Company have acted worse than the Three Stooges in response to our call for Balch & Bingham to conduct an internal top-to-bottom review, get rid of the bad apples, apologize for their misconduct, and resolve the matters at hand as intelligent community leaders.
In the summer of 2020, Balch defenders conducted an orchestrated campaign against the CDLU which utterly backfired.
Terrorizing the wrong family at the wrong address, promoting a rent-a-rabble-rouser who was later arrested, and assisting a once-respected investigative journalist amputate his brain, the Balch defenders imploded on themselves and the stench was truly unbearable.
But the Balch defenders also committed crimes, alleged hate crimes currently under investigation.
The Balch defenders foolishly targeted CDLU's CEO and members of his Hispanic family not only with hateful acts of fear and intimidation, but other criminal acts including impersonating our CEO and his nine-year-old daughter in an attempt to obtain private information from financial institutions.
Truly despicable!
In addition, an embittered stalker and alleged Balch defender was caught on security cameras at our Birmingham offices (shut down since March due to COVID-19) sitting in his black pick-up truck for 15 minutes before grilling the receptionist at the business next door, providing a false name and bogus cell phone number one-off from his real cell phone number. What a moron!
Now Mark A. Crosswhite, the former Balch partner and current CEO of Alabama Power, has foolishly decided to attack us in his 22-page Tale of Two Marks instead of showing true corporate and community leadership.
Crosswhite has made the same mistake Balch & Bingham did in May of 2017, attacking us, a non-party in the litigation.
And look at that foolish saga.
Balch let the Newsome Conspiracy Case stay alive for over six years. The Newsome Conspiracy Case is headed to federal court in the near future, while a civil RICO suit has been in the works waiting for all state remedies to exhaust.
Look at what has happened because of Balch's foolishness:
Balch partner Clark A. Cooper, the alleged mastermind of the conspiracy, was fired in 2017 because of our advocacy.
Dozens of money-making partners have left Balch & Bingham these past three years.
18 of 18 major D.C. lobbying clients terminated Balch because of our advocacy.
Ex-Balch partner Jeffrey H. Wood was blocked as a U.S. Department of Justice nominee because of our outreach to the U.S. Senate Committee on the Judiciary.
U.S. Attorney Jay E. Town resigned in disgrace because of a CDLU provoked probe at the U.S Department of Justice.
Paul Daigle, the ex-CEO of Black Hall Aerospace, a Balch client, was indicted because of our work with law enforcement and U.S. Senate investigators.
Balch has suffered the aggregated loss of millions of dollars in fees.
Balch's reputation appears to be in tatters.
Crosswhite is walking down the same path of idiocy, goose-stepping like Mike Tracy, the ex-CEO of Drummond Company, right along side Balch & Bingham. Tracy abruptly "retired" in 2019 after the murder-suicide pact with Balch got too scary, too hot.
Crosswhite must have the intestinal fortitude to lead and end this never ending cycle of sheer stupidity and bring matters to a close. As "the most powerful man in Alabama," we cannot believe he let Balch & Bingham drag him into this mess instead of him ordering them to clean house.
For two decades, we have been critical of different corporations and government agencies, but after the issues are resolved, conduct is improved, and new friendships are made, we, the CDLU move on.
As a final note, we remind Crosswhite of his friend Schuyler Allen Baker, Jr., Balch & Bingham's General Counsel and long-time legacy partner.
In 2017, Baker was the one who foolishly attacked the CDLU in court pleadings. Baker vowed to fight the Newsome Conspiracy Case to the death.
Baker died last October.