"Segregation now, segregation tomorrow, segregation forever!"–Governor George Wallace
Atoning for the sins of their founding fathers, BBVA is now under enormous pressure to cut ties with the embattled and alleged racist law firm Balch & Bingham.
Schuyler A. Baker, Sr. (pictured above inside the red circle) was a top partner at Balch when it was called Balch, Bingham, Baker, Hawthorne, Williams & Ward.
Baker was a founding father of the predecessor of BBVA Bank, called Central Bank and Trust, when the financial institution was founded on March 2, 1964.
Baker was also a close personal friend, campaign manager, and staunch ally of Governor George Wallace, the segregationist and racist governor of Alabama.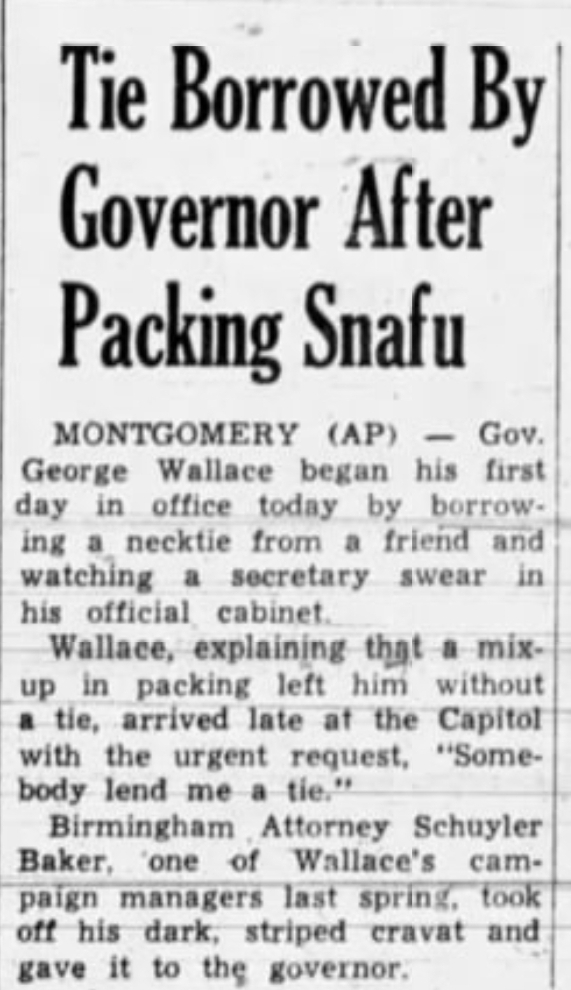 According to news reports, Schuyler Allen Baker, Sr. even provided his own tie to the Governor on his first day in office on January 15, 1963, after a moving snafu had Wallace show up without a tie.
Baker was in the Governor's inner circle and a defender of his racist policies supporting the segregation and exclusion of African-Americans.
When the U.S. government sued Governor Wallace to force the admission of African-Americans into the University of Alabama in 1963, Governor Wallace was defended and represented by Schuyler Baker, Sr. and several other attorneys who sought an injunction.
Days after the decision to allow African-Americans to attend the University of Alabama, Governor Wallace stood in the schoolhouse door on June 11, 1963, forcing President John F. Kennedy to federalize the Alabama National Guard.
Baker's support for Wallace and segregation was long and deep.
On February 28, 1968, when Governor Wallace was running for U.S. President as the candidate of the American Independent Party, espousing his pro-segregationist policies, he announced a fundraising effort to collect 750 signatures to get on the ballot in Nebraska.
UPI reported at the time:
Presidential candidate George Wallace will address the Nebraska state convention of his American Party Monday in Omaha, his headquarters announced Tuesday. To get Wallace on the Nebraska ballot, 750 persons must attend the convention and sign a roster and agreement to participate in the formation of the party, a spokesman said.
The Wallace headquarters said fundraising for the campaign was being intensified and a second committee has been formed in Alabama to collect funds. Named to the new committee, called the Presidential Finance Commitiee for Special Contributions, were Robert Wilder of Dadeville, chairman; C.T. Fitzpatrick, Montgomery; Alvin Blackwell, Huntsville; State Sen. Jack Giles, Huntsville, Noel Dowling, Dothan; Schuyler Baker, Birmingham and Hugh Parker, Gadsden.
And what happened at and after that state convention in 1968? A race riot, and three-days of mayhem.
As the Omaha World Herald recalls: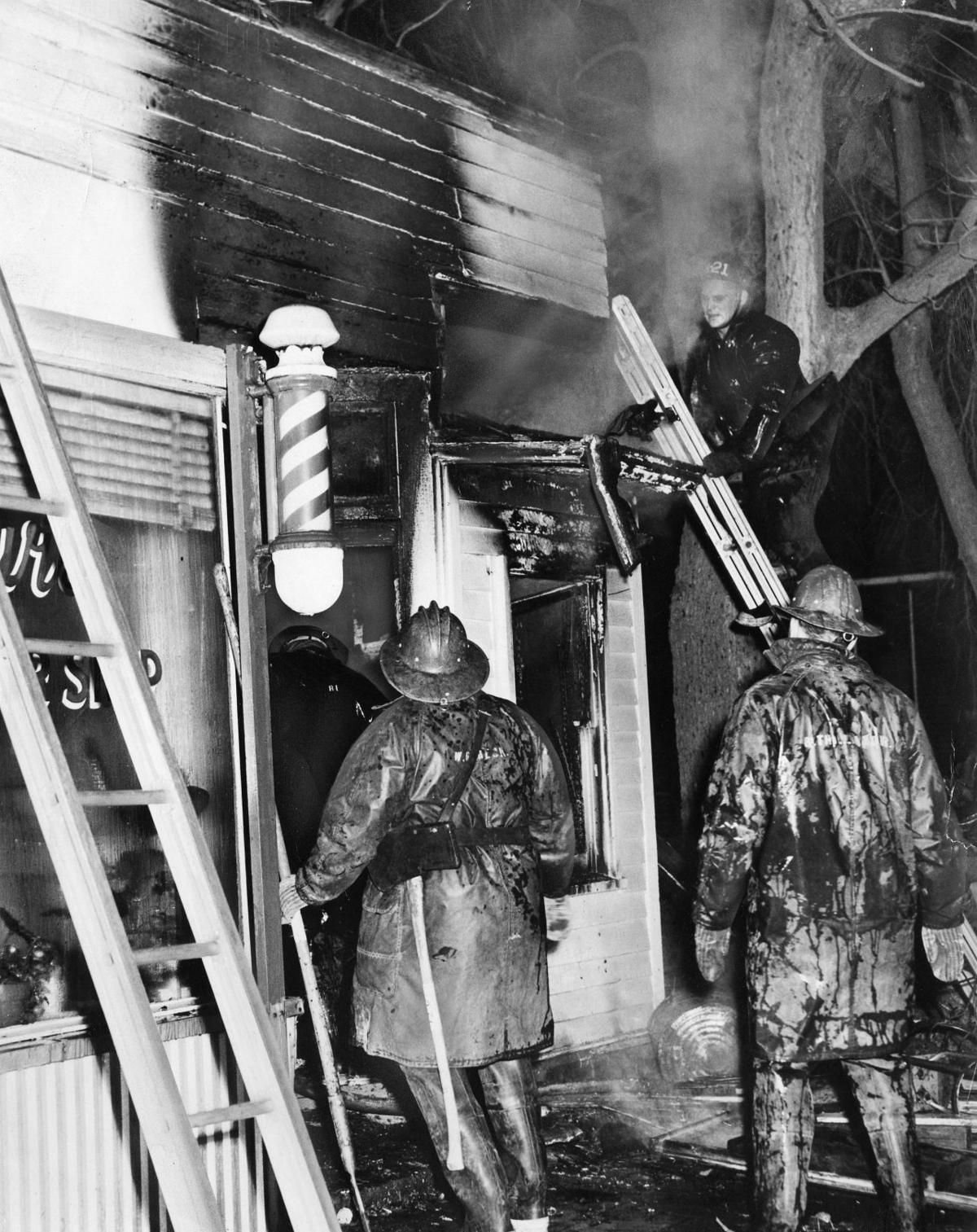 The chaos of 1968 had casualties. Three days of unrest following the Wallace visit left:
One 16-year-old shot dead by a 23-year-old off-duty Omaha police officer using a shotgun.
17 people injured.
55 people arrested.
32 buildings and 44 cars damaged.
Nine buildings burglarized or looted.
Damage was extensive at schools…. Buses and firetrucks had been hit by bricks. Eight windows were broken at the Civic Auditorium. Police overtime added up. There was a social toll: Distrust deepened between Omaha police and black Omahans. White flight took hold. Businesses fled North 24th Street.
Baker, who died in 1990, was "Of Counsel" at Balch his latter years.
His son, Schuyler Allen Baker, Jr. is now the General Counsel at Balch & Bingham who foolishly vowed to fight to the death in the Newsome Conspiracy Case and lied about us, the CDLU, in a court filing.
Institutional racism is real and Balch & Bingham's alleged racist, deplorable, and unsavory conduct now appears to have a legacy, a history.
Balch refuses to apologize to the North Birmingham African-American community for their partner's criminal conduct. Balch refuses to put the Newsome Conspiracy Case behind them. Balch refuses to acknowledge they owed a duty to tell David Roberson the truth.
BBVA and other clients must see those refusals as part of a pattern of conduct unbecoming of a modern, inclusive, global law firm and do what so many others have done: terminate the firm!