Jim Kerr, the former Chief Compliance Officer and General Counsel at Southern Company, who met with us, the CDLU, in December of 2017 and later lied to us about Southern Company's involvement in the North Birmingham Bribery Scandal and the Newsome Conspiracy Case, is allegedly looking for a new job, according to DonaldWatkins.com.
On January 5, 2023, the Southern Company announced that Jim Kerr would assume the position of chairman of the Board of Directors, CEO, and president of the Southern Gas Company, effective on March 31, 2023.
… Jim Kerr is attempting to flee his new CEO job at the Southern Gas Company.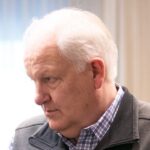 Last month, Jim Kerr quietly submitted his resumé to the executive search firm of Korn Ferry, a management consulting firm headquartered in Los Angeles, California. Korn Ferry offers executive job placement services for senior management executives who are looking for better employment opportunities.
After we "outed" Jim Kerr as a racist, black employees at the Southern Gas Company wanted to have no association with him.
During the first week of April, Jim Kerr worked hard to endear himself to the company's black employees
However, Jim Kerr's words on the audiotape [with the CDLU] and his actions in the North Birmingham situation overshadowed his phony attempts at endearment and his self-serving "wokeness" makeover at the Southern Gas Company.
The company's black employees are not buying it.
They saw beyond Kerr's fake smiles, hand-holding, and hugs while he was prancing around in their faces. They have judged Kerr by his words on the audiotape and his hostile actions toward the company's black customers in North Birmingham. These customers had their environmental justice rights willfully suppressed by a cold and calculating Jim Kerr for the benefit of the Southern Company, Alabama Power Company, and their business alliance partners.
The news came as Southern Company is embroiled in a five-alarm scandal involving alleged accounting fraud, self-dealing, money laundering, secret contracts, and conflicts of interest allegedly involving Southern Company executives and members of Southern Company's Board of Directors.
In a separate post, DonaldWatkins.com outlines in great detail the alleged secret contracts and potential conflicts of interest involving a Southern Company subsidiary and another company, once near financial death, called Southern Fiber Company. 
Watkins writes:
How did Southern Fiber Company, which was destitute in 2020 when it applied for a PPP loan in 2020, become awash in multimillion dollar fiber optic installation contracts with Georgia Power Company in 2022?
Why is this Georgia Power Company key external vendor relationship not listed in the consolidated Form 10-K financial statement for 2022 filed by the Southern Company with the SEC on February 15, 2023? The amount paid to Southern Fiber falls within the Southern Company's definition of a "material" expense for its 10-K for 2022.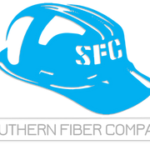 It is obvious that someone in the Georgia Power/Southern Company sphere of influence has taken a special interest in growing Southern Fiber Company.
It is also obvious that the Southern Company, via its partnership between Georgia Power and AT&T, has staked out the hosting of fiber optic communications lines – for a fee — as a profit center for the Southern Company's business operations. The installation, splicing, maintenance, and repair business of these fiber optic lines is an add-on economic benefit for Southern Fiber and whoever else is discretely financing and growing the company behind-the-scenes.
Some individual or entity has financed the restructuring and rapid expansion of the Southern Fiber Company and this person or entity is hiding behind the thick veil of a well-known Georgia law firm to conceal his/her/its identity.
It is obvious that somebody at Georgia Power is channeling a lot of fiber optic installation work to a company that was near bankruptcy in 2020.
Who at the Southern Company would have a focused interest in growing Southern Fiber Company?
And now more gas is being thrown on the fire with the expected report on a steamy sex scandal in which mistresses were allegedly paid off in millions.