The Office of the Inspector General of the U.S. Nuclear Regulatory Commission has been formally asked to investigate Kristine L. Svinicki, a Board Member of Southern Company and former NRC Chairman, for "any direct or indirect communication" between Svinicki and the NRC after she was appointed a member of Southern's Board in October of 2021.
As Chairman of the NRC, Svinicki is restricted from contacting or communicating with the regulatory body under federal law, even if the communication was done through the embattled law firm Balch & Bingham, which represents Southern Company before the NRC.
An employee or member of a federal regulatory agency who participated personally and substantially in a particular matter involving a specific party… may never appear before or communicate on behalf of another with any federal department, agency, or court regarding that same particular matter. This is a lifetime restriction.
For particular matters involving specific parties under the employee's or agency member's official responsibility during his/her last year of government service, the employee or member of a federal regulatory agency is restricted for two years after he/she leaves government service from appearing before and/or communicating on behalf of another with any federal department, agency, or court regarding those same particular matters.
Yesterday, Svinicki was elected member of the Board of Directors of Pinnacle West Capital Corp., the large utility holding company in Arizona, that operates three nuclear reactors. Unlike Southern, Pinnacle's appointment comes more than two years after she left government service.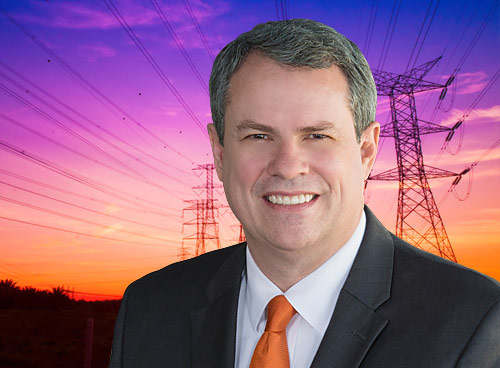 Jeff Guldner, CEO of Pinnacle, stated, "Her vast experience in the nuclear energy industry and in government will be of great value to our company, not only from the perspective of our nuclear operations at the Palo Verde Generating Station, but also as we take advantage of opportunities in our evolving utility business."
Will Svinicki announce her resignation from the Southern Company Board of Directors shortly?
---
King & Spalding was hired with a seven-figure retainer to look at the criminal RICO enterprise including the inappropriate relationship between disgraced ex-U.S. Attorney Jay E. Town and ousted Alabama CEO Mark A. Crosswhite who are accused of obstructing justice in the North Birmingham Bribery Scandal.
Now, sources claim that the deferred prosecution agreement that King & Spalding is allegedly seeking includes alleged criminal misconduct at the Vogtle Nuclear Power Plant and alleged criminal findings by an FBI probe surrounding the Kemper Plant in Mississippi.
Both boondoggles have cost Southern Company billions in cost overruns and tarnished the utility's reputation with gross mismanagement.
In May of 2019, Southern Company acknowledged there was an FBI probe of the Kemper Plant. The Atlanta-Journal-Constitution wrote at the time: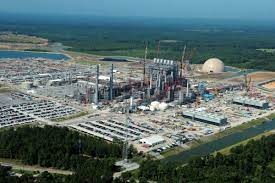 Southern… reported in a quarterly filing that it could not determine the outcome of the investigation but that it ultimately might prove significant enough to materially affect the parent company's financial disclosures to investors.
A Southern spokesman emailed The Atlanta Journal-Constitution Thursday that, "As this is an ongoing investigation, we cannot comment beyond what we provided in our filing."
Sources claim that Southern Company is furiously conducting financial audits of both the Vogtle and Kempler cost overruns to complement the report by King & Spalding to be used to argue for a deferred prosecution agreement.
However, multiple victims of Southern Company's criminal RICO enterprise have lodged formal criminal complaints with the U.S. Department of Justice and have asked to be consulted and advised before any deferred prosecution agreement is reached.