With one percent of their partners being people of color, Balch & Bingham's institutional racism is blatant.
In February, after two years of being skewered for letting go of their only African-American female attorney in Birmingham who headed diversity efforts at Balch, the embattled law firm hired Brandi Russell as their first-ever Chief Diversity and Inclusion Officer earlier this year.
In January 2018, Balch hired Steve Feaga as their first-ever Chief Compliance Officer and we applauded Balch's decision at the time calling him a pillar of integrity.
Two-years later Feaga was out. Not a word was ever heard from him in those two years. Was the hiring of Feaga all window dressing?
Russell, who like Feaga, is an outstanding selection. We applaud the move.
With alleged tokenism appearing to masquerade as diversity at Balch, Balch's hypocritical managing partner Stan Blanton had the foolish audacity to call "diversity and inclusion" a core value of the embattled firm long accused of racism and tokenism.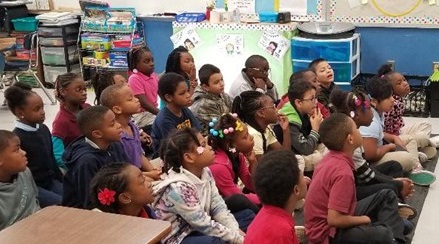 After ex-partner Joel I. Gilbert was convicted of six-federal crimes in the summer of 2018 in a bribery scheme that included the repugnant targeted of poor African-American children in North Birmingham, Blanton and Balch tried to deflect blame instead of apologizing.
Balch and Bingham appears to believe that their egregious conduct in the alleged all-white land grab in Vincent, Alabama, their work allegedly "dividing and diluting" the African-American vote, and their refusal to apologize to the African-American community in North Birmingham will be simply be forgotten by hiring a new chief.
An alleged elderly exploitation scandal involving Balch broke five months after Steve Feaga's departure. Unsavory conduct appears to not have ended, regardless of a chief compliance officer or not.
Besides hiring more attorneys of color, will Balch finally treat the African-American community with dignity and respect?
Will Brandi Russell go visit Harriman Park and apologize to the community on behalf of Balch? Will she visit Vincent, Alabama and promise to protect historic slave graves? Will she stand firm against any attempts to dilute the African-American vote by Balch's political allies?
Or will she be silent, hidden like Feaga, only to quietly leave in 2023?