A year ago during Thanksgiving, someone stuffed an envelope into ex-Drummond Executive David Roberson's mailbox with the explosive photographs of ex-Balch partner and Alabama Power CEO having refreshing cocktails with U.S. Attorney Jay E. Town.
The photos eventually helped bring down Town, who resigned in disgrace on July 15th. Now pressure is mounting for Crosswhite, who should have known better, to resign or retire.
The photographs have brought misery to Town and "the most powerful man in Alabama."
But what about the third man in the photographs? Mike Cole is a well-respected attorney, who allegedly told his friend Roberson about the alleged "secret deal" meeting .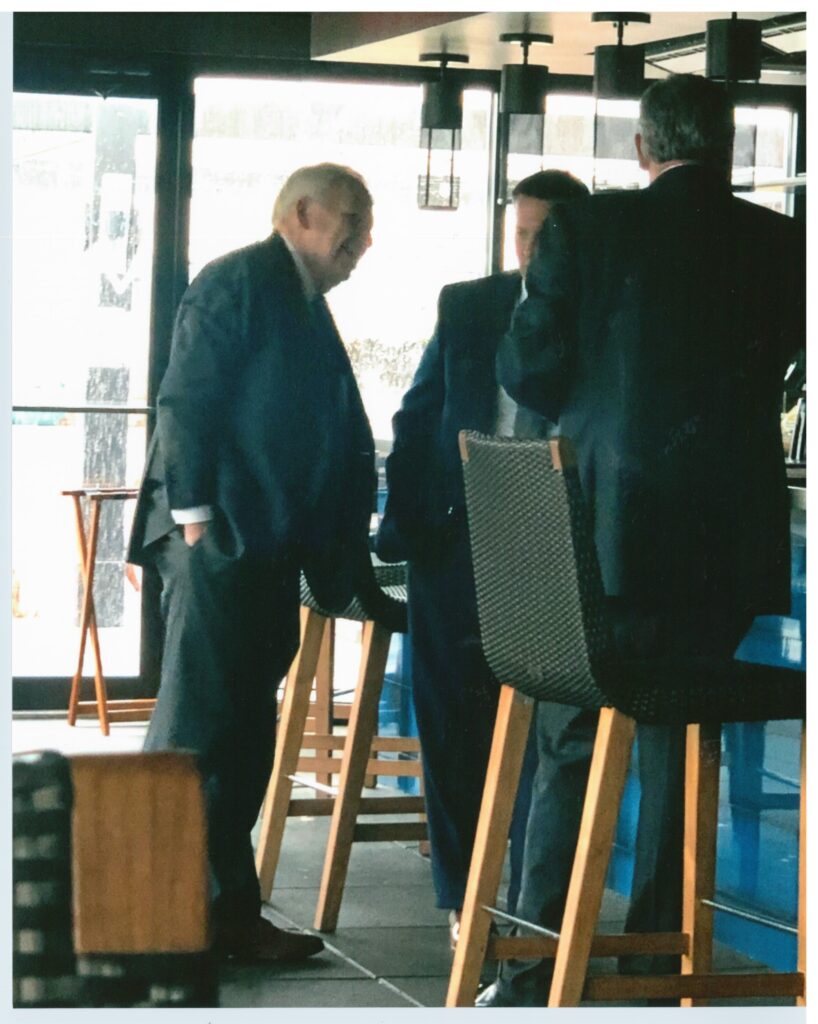 Will Roberson's legal team subpoena Cole in the $75 million civil lawsuit? What testimony will he give?
What Cole will say is a mystery but not as mysterious as who took the photographs and why.
Experts tell us the photographs appear to be from a private investigator or law enforcement.
And who were they shadowing? Town or Crosswhite? And why did they stuff them in Roberson's mailbox?
Although we can speculate 100 different ways, the only known fact is they did meet when they should not have.
Town has since resigned.
After he eats turkey and all the trimmings, Crosswhite should begin preparing his exit plan with another refreshing cocktail.
---
To our dear readers, including our friends at Drummond Company, Alabama Power, and Balch & Bingham, we wish you and yours a Happy Thanksgiving with many blessings and good health especially during these pandemic times.