Imagine: your company hires a law firm that provides false legal advice; the law firm's alleged negligence gets your corporate officer indicted, convicted and sentenced to federal prison; the law firm declares they "owed no duty" to your corporate officer; the firm successfully weasel-words itself out of a civil liability lawsuit calling the "false legal advice" a legal service; and dumps the entire liability on your own company.
Who in Corporate America, with a sound mind, would hire or continue to utilize that law firm?
Balch & Bingham's debacle with Drummond Company appears to have made the once prestigious firm a third-party risk.
Balch appears to be more concerned about saving themselves than their clients.
We understand that their most loyal clients appear to be now evaluating the risks and liabilities associated with Balch.
And on top of that, Balch's fiercest competitors are taking advantage of the debacle, raiding clients and talent.
Drummond Company appears to have been an innocent victim of an illegal scheme born at the offices at Balch & Bingham.
Now, Drummond is holding the bag alone in the $75 million lawsuit from ex-Drummond executive David Roberson.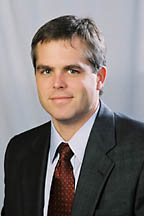 Instead of holding Balch accountable, former Drummond CEO Mike Tracy and Drummond's "confused" General Counsel Blake Andrews walked goose-step with Balch when they should have been protecting their loyal employee and their company's public reputation.
In 2015, Drummond Company boldly filed a RICO suit against alleged unscrupulous and unethical lawyers and groups that tried to tar-and-feather Drummond in the deaths of labor leaders in Colombia, apparently a total smear and lie.
Drummond has passionately fought to protect their reputation.
Sadly, Drummond's attorneys had the audacity to ridiculously call the alleged set up of "fall guy" Roberson by Drummond's "confused" General Counsel a "legal service."
Blake Andrews allegedly declared that he was so confused by the money-laundering invoices in the North Birmingham Bribery Scandal (which he allegedly knew were illegal in his head) that he made "fall guy" Roberson sign off on them.
In other words, the "confused" General Counsel appears to be more concerned about saving himself than the company's integrity or reputation.
What an embarrassment! What a mockery! What a mess!
Last year, Mike Tracy abruptly "retired."
This year, "confused" Blake Andrews should be abruptly fired.
As a final note, Roberson is appealing the decision to let Balch skate away from his $75 million lawsuit. Observers unequivocally believe Roberson shall prevail.
Any person on the street knows that lying to or knowingly providing false legal advice is not a legal service.
Likewise, any person on the street also knows that setting up a fellow employee to be the fall guy (when you quietly, in your head, knew that the conduct was illegal) is not a legal service.
Goose-steps aloud!