In their 69-page brief before the Alabama Supreme Court in the Newsome Conspiracy Case, embattled law firm Balch & Bingham whines that they were not mentioned in the Report by Special Counsel Robert S. Mueller III, writing:
BanBalch.com also stated that BanBalch.com/CDLU.org had been in contact with the Office of Special Counsel Robert Mueller about Balch. The now-public Mueller Report, however, does not mention Balch.
Does the foolish leadership at Balch truly believe that we were not in contact with the Office of the Special Counsel because Balch failed at getting an honorable mention in the redacted report?
Are these clowns really this stupid?
Maybe Balch should pick up the phone and call their former client Black Hall Aerospace from Huntsville.
On May 18, 2017, the day after Mueller was named Special Counsel we sent him a letter that included this about Black Hall Aerospace:
The revenue growth at the Russian-linked aerospace company has been enormous and raises serious concerns and questions. According to an online publication, the Russian-linked company, AAL USA, Inc. and/or Black Hall Aerospace, Inc., went from generating $6.5 million in 2014 with 15 employees, to over an estimated $100 million in 2016 with 450 employees. Likewise, according to a court filing on aviationintelligence.org, AAL USA Inc. had less than $1 million in revenue with fewer than 20 employees in 2014 but grew to over 400 employees and $50 million in revenue by 2016.
Something smells awful in this whole affair and we hope that you, Mr. Mueller, will take a deep and closer look.
Not only that, we provided Mueller's office with numerous and regular updates about Balch & Bingham.
In a follow-up letter to Mueller, we wrote:
Since Black Hall Aerospace was paid through a subcontract of Leidos from a U.S. Department of Defense contract, and Balch may have been paid by Black Hall Aerospace in part from those resources, we believe a thorough forensic audit is in order…
So intrigued were they, that on January 11, 2018, one of Mueller's top investigators called us asking for more more details about Black Hall Aerospace.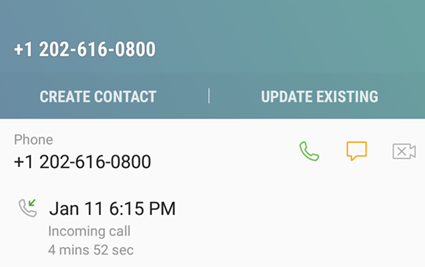 He spent almost five minutes on the phone with us that night, and the next morning two FBI agents called us asking for specific source documents and additional detailed background on a much lengthier call. Numerous emails were exchanged.
Now, today, 21-months later, we learned from our sources that Black Hall Aerospace allegedly is still being probed by the U.S. Department of Justice.
Our sources told us that Black Hall Aerospace and Leidos have an ongoing financial dispute headed to state court next year.
Could this dispute have been caused by a forensic audit or the alleged probes by the Office of the Inspector General of the U.S. Department of Defense and Military Criminal Investigations Command?
Our sources also confirmed that Paul Daigle, who has ownership in the aerospace company, has left as Chief Executive Officer; and that Oleg Sirbu, the Soviet-immigrant that wrangled with Daigle and others in an ugly civil-court fight to control Black Hall, has settled all civil matters and is living comfortably in Dubai.
Black Hall Aerospace has tumbled and downsized, vacating the hanger at Huntsville airport where candidate Donald J. Trump was to have held a rally with then-U.S. Senator Jeff Sessions in February of 2016.
Federal court records appear to show the landlord is now suing their former tenant. With apparent layoffs, Black Hall has moved to smaller offices and is allegedly executing leftover contracts that still have meat on the bones, according to our sources.
While Balch may not believe that we, the CDLU, work closely with law enforcement and investigators, the Office of the Special Counsel has shut down and is no longer in operation, yet investigations and probes triggered by our work continue.
The phone numbers for the Office of the Special Counsel are all now disconnected and unlike Balch & Bingham that sometimes appears to behave like a lying sack of marbles, we won't falsely claim the phone number is a router switch.