Exactly one year ago, Deputy Attorney General Rod J. Rosenstein appointed Robert S. Mueller III as Special Counsel to the U.S. Department of Justice.
When the news broke, we scrambled to get in touch with the Office of "Bobby Three Sticks," as he is affectionately known in D.C. circles.
Communicating with Rosenstein's office, we were finally told the next day to fax everything through them since Mr. Mueller's office had not officially been set up yet.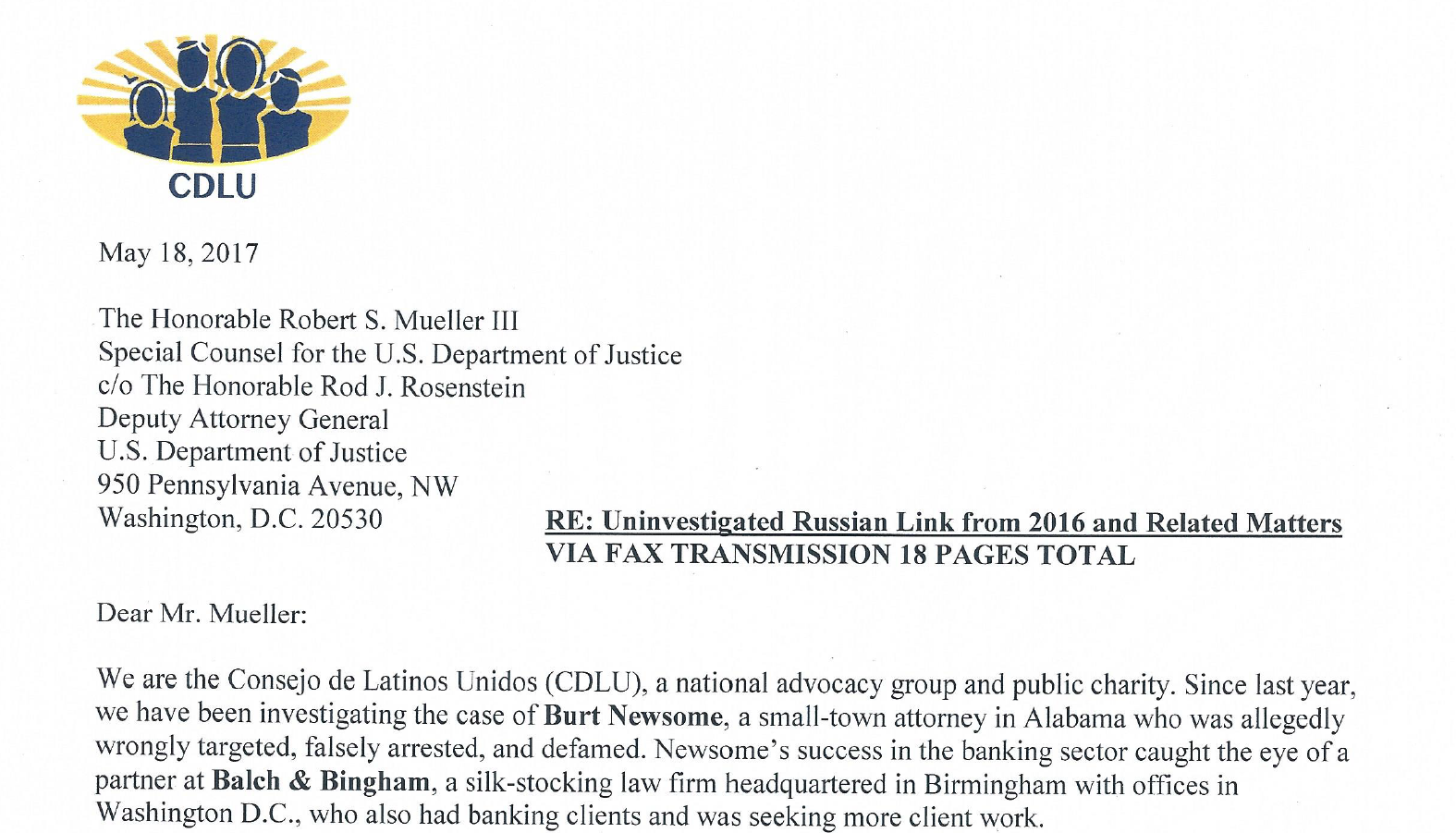 On May 18th, we were one of the first groups to send Mueller an 18-page fax that included attached documents, evidence, and website posts.
In July of last year, as the Executive Director of the CDLU sat inside the Piazza Vecchio taking care of his 8-month old baby, Mueller's office called thanking him for CDLU's faxes and gave him a new dedicated email address for all future correspondence.
We will continue to work with law enforcement and Civil Rights advocates until justice prevails.
Balch & Bingham may still think they are winning in their make-believe sand box, but a secretive Star Chamber, criminal indictments, questionable "contributions," a mass exodus of money-making partners, and alleged racism seem to show they could be sitting in a fatal mix of hubris and quick sand.